Question Sets
Job Posting Question Sets are additional questions for applicants to complete when applying to a job posting (they appear after the applicant hits the "Apply" button).
Multiple field types can be used for answers: Check-boxes, radio buttons, drop-down lists, text boxes, dates, time, etc.
Answers can be viewed on job posting grids and they are a grouping of questions that can be used across multiple job postings.
Applicable System Roles
Administrator
Human Resources
Recruiting Administrator
In order to create, edit or delete Question Sets, navigate to:
Recruiting Configuration/Job Posting Question Set

Click the link, New Job Posting Question Set (purple arrow), to add a new Question Set.
To Edit an existing Question Set, or view associated Job Postings, click the magnifying glass to the left of the Question Set Name (green arrow).
Creating a Job Posting Question Set
Once you've clicked the link "New Job Posting Question Set", the following will appear.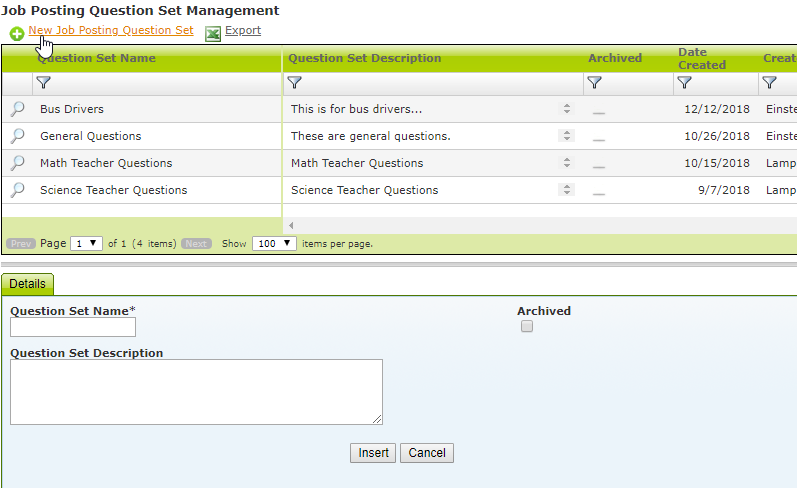 Enter the name you wish to give this Question Set, and the description and click Insert (yellow arrow):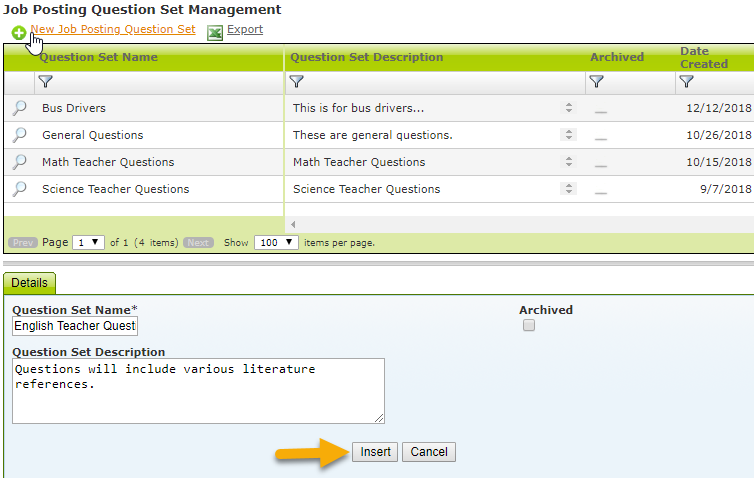 Now the Question Set has been created, and you will see the Set Questions and Associated Job Postings Tabs. You can also Edit and Delete this Question Set from the Details Tab: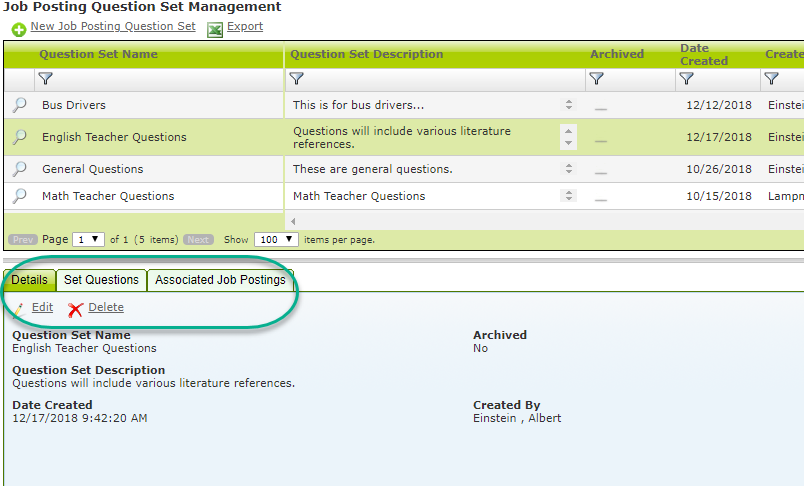 Set Questions
To begin, click "Set Questions" tab, then click New Field (purple arrow):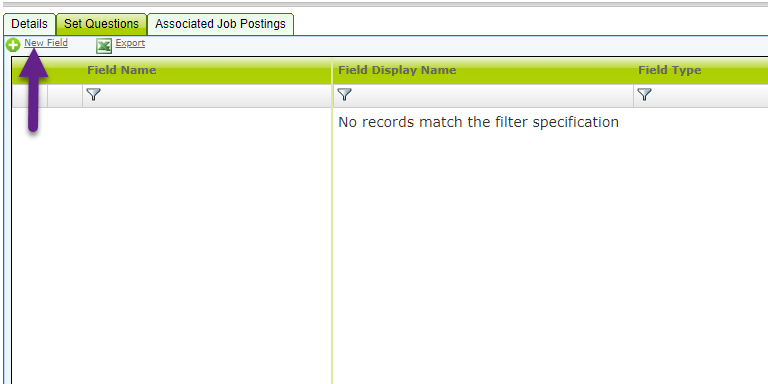 The following editable window will appear: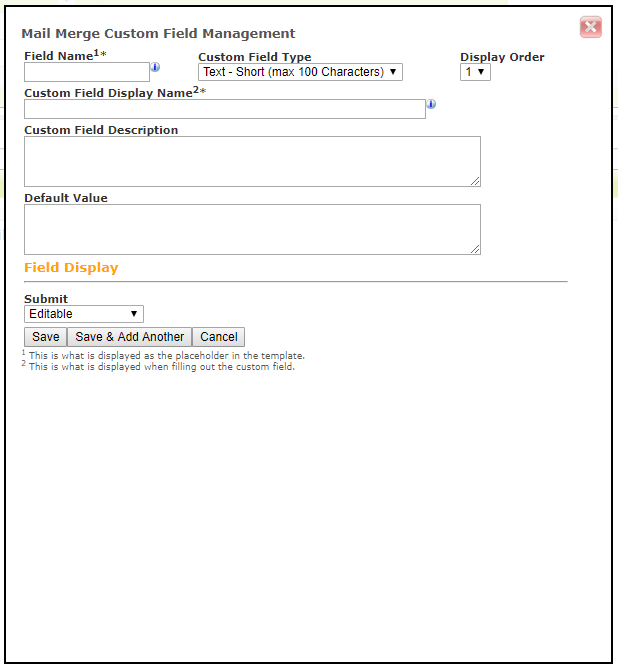 Field Name - shows up on column in Job Posting grid with applicant answers
Custom Field Type - choose one of the following, depending on the type of answers you want to receive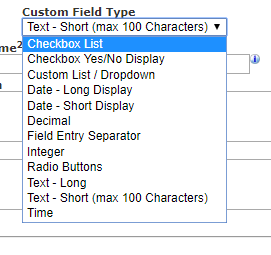 Custom Field Description - Optional; Describes the purpose of the field/nature of the question
Display Order - the order in which the applicant will see the question
Custom Field Display Name - the actual question that the applicant will see
Default Value: What the field will default to on the application, can be left blank depending on the nature of the field.
Submit: Drop-down selection determines how this field should be answered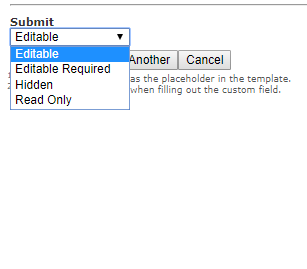 Editable - The applicant has the ability to edit the field to provide their answer.
Editable Required - The applicant will not be able to submit their application unless they provide answers.
Please Note: Hidden or Read Only Should NOT be selected at any time.
Once these fields have been edited, you can either Save or Save and Add Another to Continue creating questions for this particular Question Set.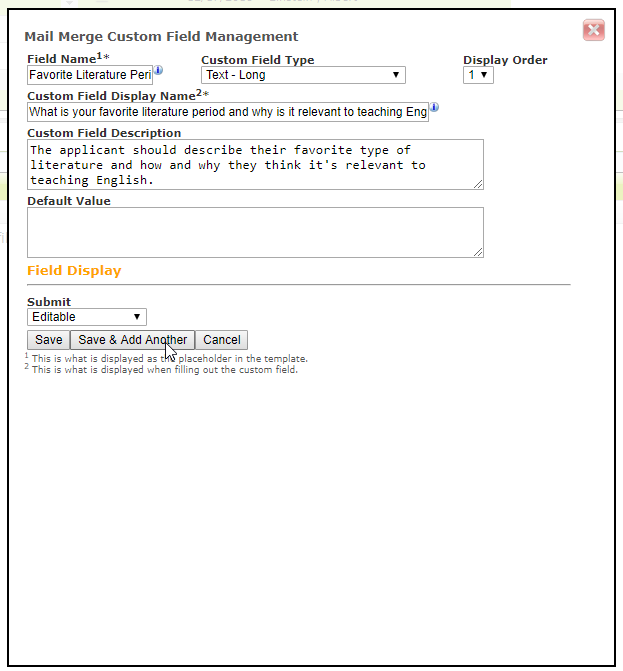 Once the Question Set fields are complete, this is what they will look like to the applicant (as long as the Question Set has been associated with a Job Posting):