Each role will see a different view of the navigation menu upon logging in. Once logged in, the various menu options change depending on the role and permissions of the user.
Depending on how your district has configured it's security options and the roles per user, you may have more than one role you log in with.
Click the Change Role link at the bottom of the left navigation menu to switch between roles.
Both the Administrator and Human Resource role will see several other menu items within SchoolFront before "Recruiting". Once they have selected "Recruiting" this will bring them to the RecruitFront platform: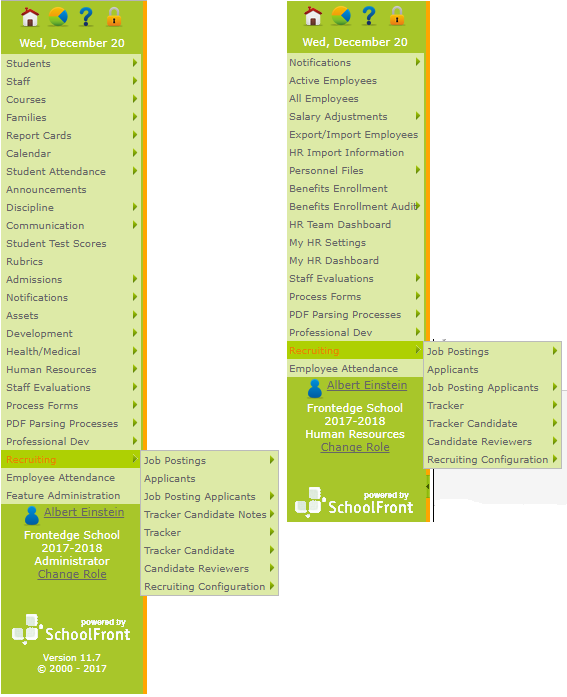 Recruiting Administrators, Recruiting Coordinators and Personnel Profile Only Roles will only be able to see the menu options directly through the RecruitFront platform.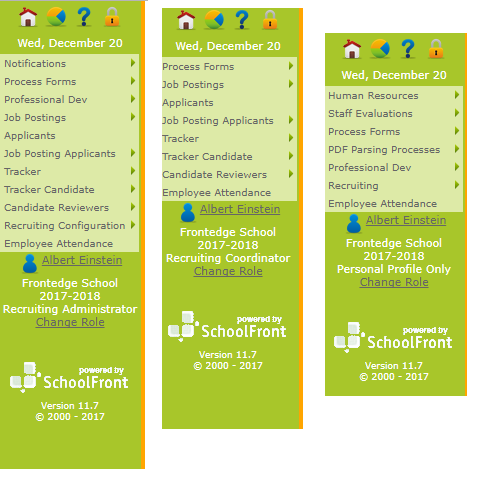 Depending on the role you are logged in as, your permissions within these menus will vary.