Set a Custom Data Grid Layout as the Default Layout
You can set a custom data grid layout you have created to be the default layout when you navigate to a specific data grid in the future.
If a custom layout is not set as the default, you will need to select it from the layouts drop-down menu at the top of the screen to apply it to the grid.
Note: You can only designate one default layout per data grid.
1.Go to any data grid.
2.Select an existing custom data grid name from the Layouts drop-down menu.

3.The custom grid layout you select will be applied to the grid.
4.Click the icon next to the Layout drop-down menu.

5.The Grid Layout window will open.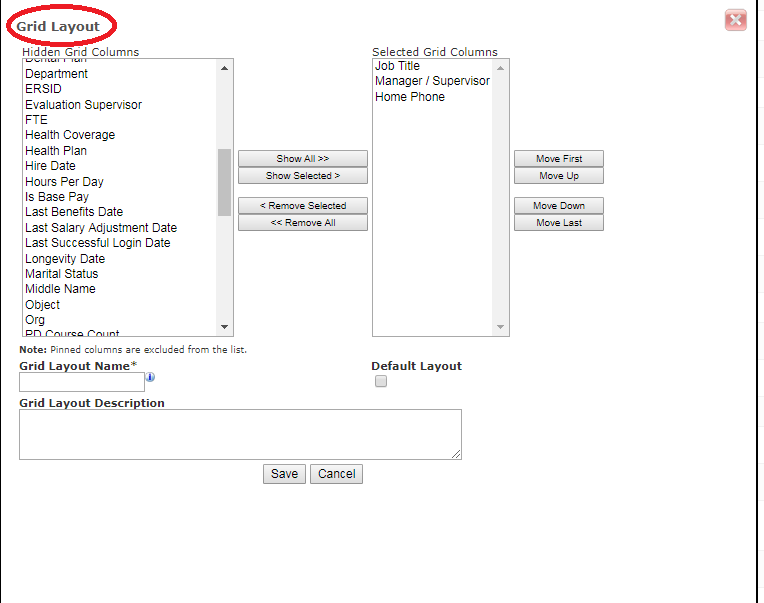 6. Select the Default Layout checkbox.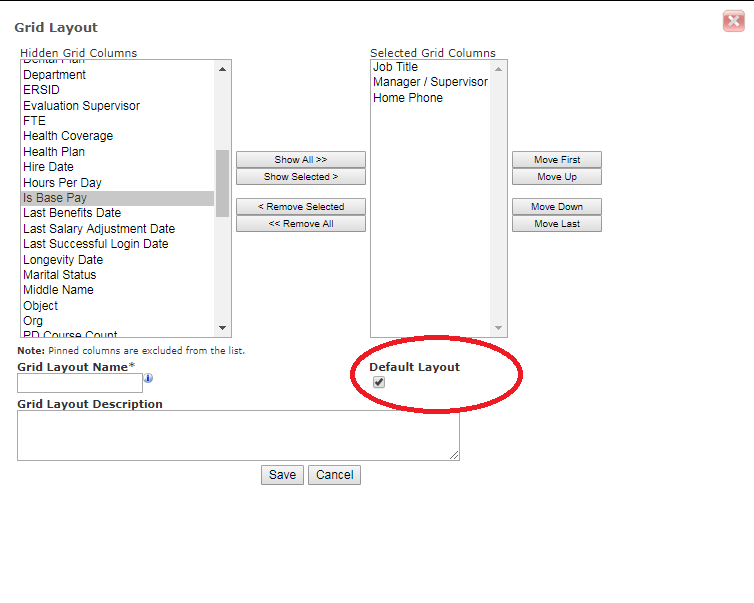 7. Click the Save button.
The custom layout will be applied to the grid and will be the default data grid displayed whenever you navigate to this page in SchoolFront (unless you define a new default layout).