When you have a group of employees that you wish to change information for all at once, you would perform a mass edit function.
Applicable System Roles
Administrator
Human Resources
To begin, your mass edit, it is important to filter/sort your grid on the Manage All Employees screen to only include the employees you want edited.
*Please note, if you do not select anyone - the mass edit will apply to everyone.
Possible Mass Edits can include any combination or all of the following options:
New Benefits Profiles
Assigning: Managers/Supervisors, Attendance Supervisors, Evaluation Supervisors and Professional Development Supervisors
Employee Access
Departments

Note: select this link to learn more about setting up Departments. You must create your departments first before utilizing the mass edit of Departments option.
Once your grid has been filtered to the employees you wish to perform the mass edit on, or the employees have been selected by their check-boxes, select "Mass Edit" from the drop-down menu at the top of the screen:

The following window will pop-up: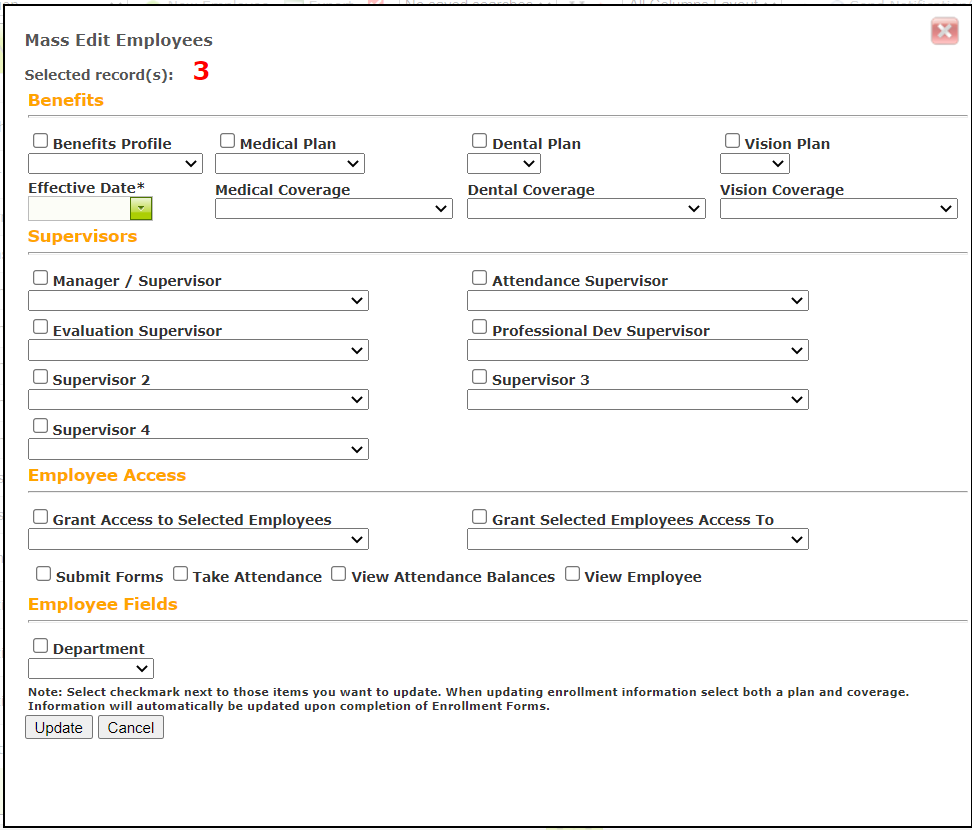 Make the changes you wish to apply/include and hit Update. The selected staff will now have the changes reflected on their employee profiles.