To Add Notes to an Applicant that will be tied to the Applicant navigate to the Application Management Page.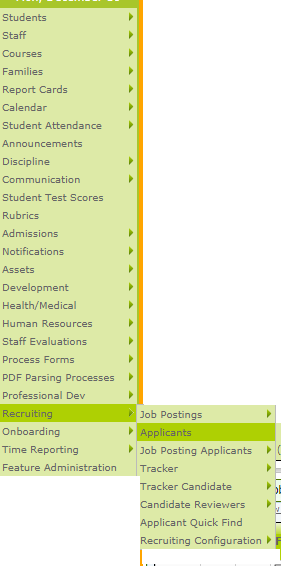 1. Select an Applicant using the Magnifying Glass next to the Applicant Name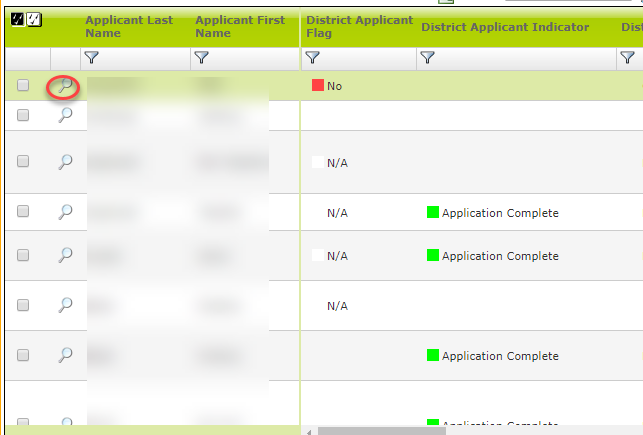 2. Select District Applicant Notes from the Details Tab.

3. To Add Notes Select New District Applicant Note

4. From here, you can add notes and then select Insert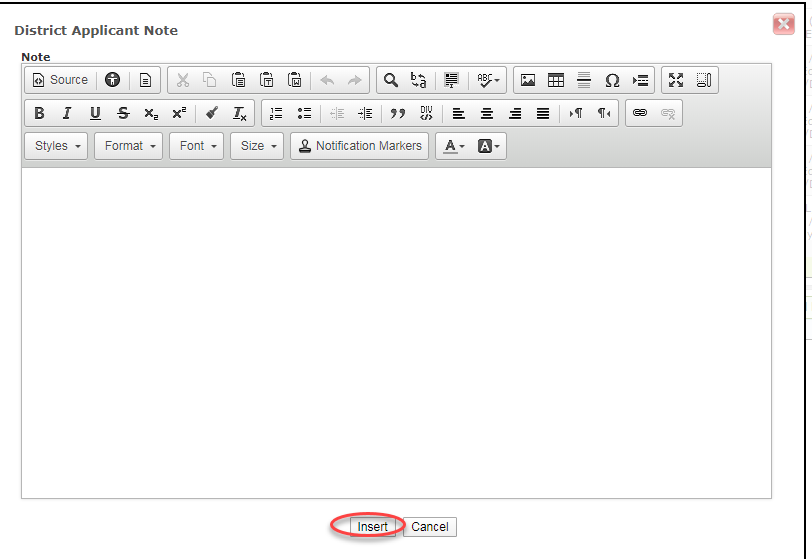 The "Notes" section is very useful. It is a simple way to track conversations/interviews with candidates. There will be another opportunity to add notes – Applicant Tracking. The notes entered on this screen (Edit Job Applicants) will always be tied to the applicant.
These are different to the notes which can be entered in Tracker because those notes are only tied to the candidate (more in the upcoming pages).
It will be important to think about which notes you want where. Notes specific to the applicant in general will want to be entered here. Notes regarding the candidate in relation to a specific job, may be best placed within a Tracker.

This is an area for Administrators of the site to put files about a candidate.
Examples: Cover Letter, Resume, Certifications. Recommendation Letters, etc.
All non-tracker files will appear here so you can create a PDF across job application files, district files, and official files.
1. Follow the Steps above to get to a specific Applicants Application Tabs.
2. Select Applicant Files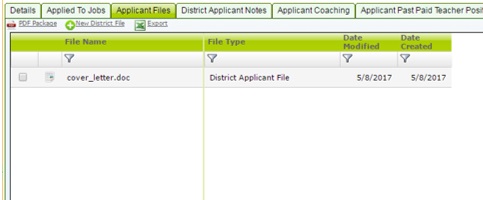 3. To add a new File, Select New District File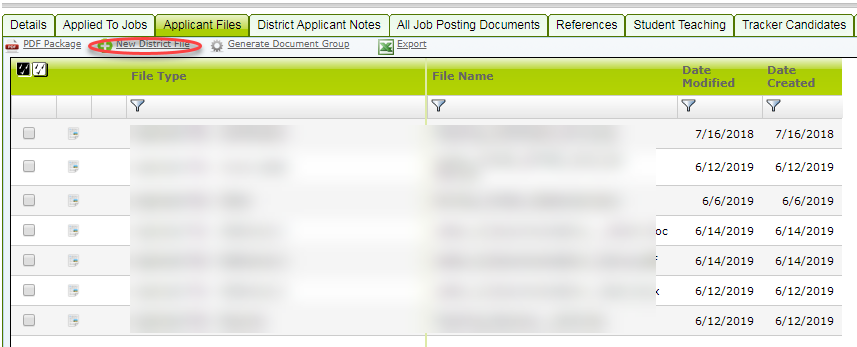 4. Select the File you wish to upload and select Save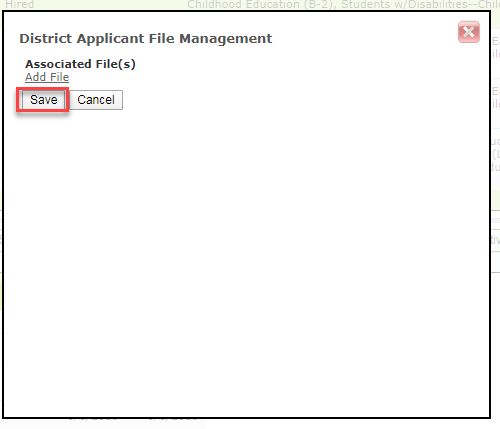 5, To Turn Information into a PDF for viewing you can select Generate Document Group.

6. From here, you can use the Drop-Down menu to select which files you wish to view within the PDF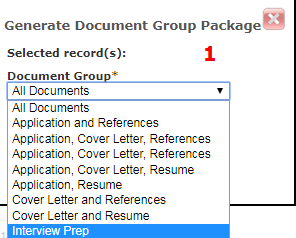 7. Select the Files you wish to view and select Save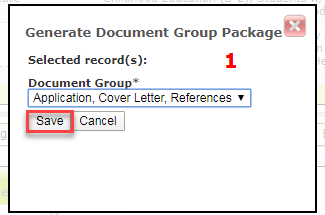 8. A Download of the PDF will begin. Select the Download from the bottom tool bar of your browser.

9. The PDF will open in a new window and you may now view the documents in a PDF.