Form Review Process:
As an approver for certain forms, you will be able to review, then approve or disapprove all forms that have been assigned to you once they are submitted by other employees.
Once an employee submits a form, you will receive an email notification similar to this:
​

Next, as the approver for this form, you would login to SchoolFront per the email instructions above.
Access the form needing approval through either the Items Requiring you Attention Dashboard (Circled); or the left navigation menu-Forms Pending my Approval (also circled).
​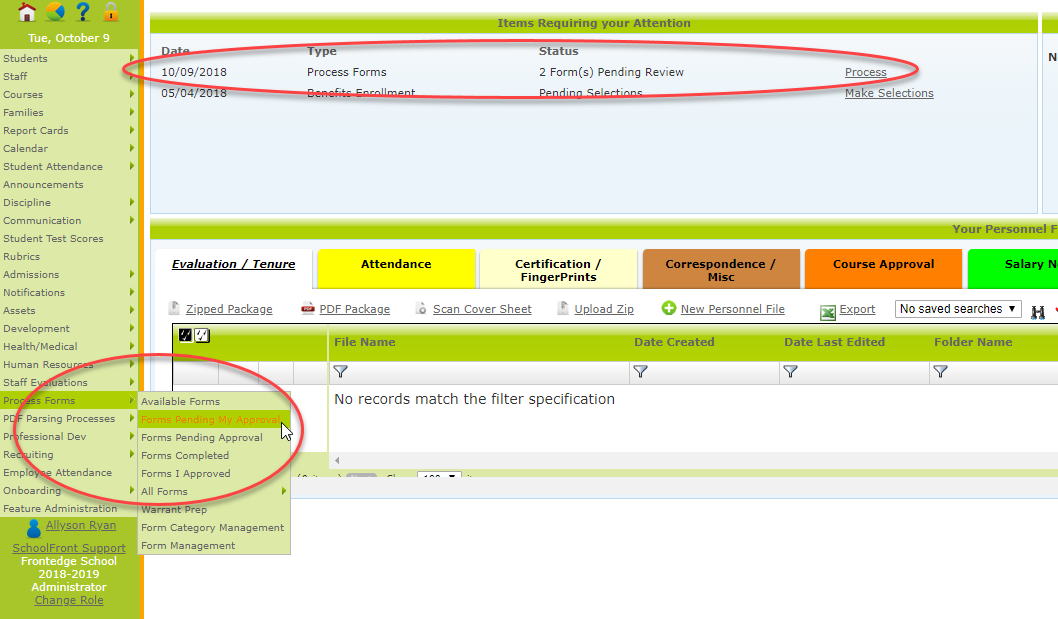 You will now be able to review, approve/deny the form available for you review. You can either select, "Multi Review" to approve more than one form at once, or you can click the magnifying glass to the left of the employee name. ​​
​

Once you have selected the employees form, the following screen will display below. Click "Review": ​​​​
​

The form will open in a pop-up window as follows. You can make and save any changes that need to be made in the "Form Fields" section on the right. You can also see any activity or comments already made to the form on your right in the "Activity Log". As you scroll through the form, you will see the radio buttons to: Approve or Disapprove the form, and enter any activity log comments that are pertinent to your selection. Scroll Further down to sign the form as your hardware allows (either use your mouse/touch-screen/pad) and select Save. ​​
​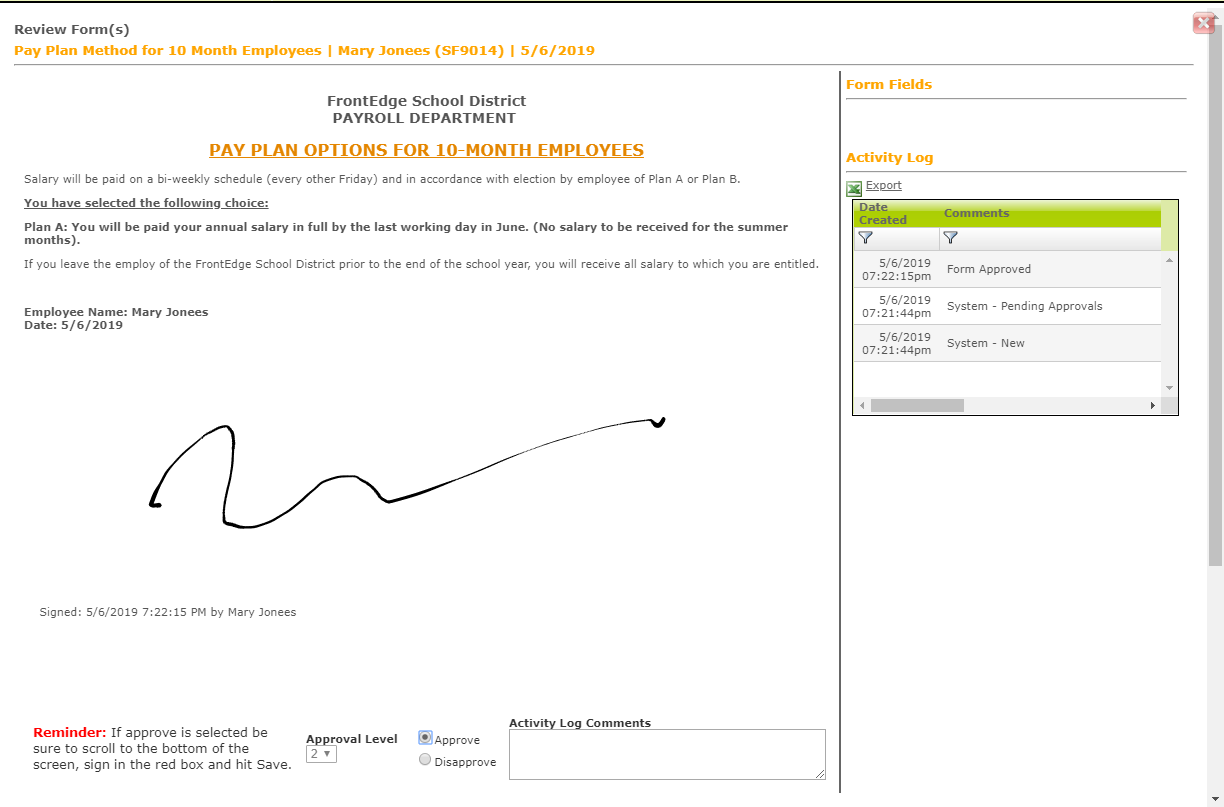 ​

​​
​​
NOTE: If you disapprove a form it will go to the first approver of the form. This will allow them to enter any changes you see fit, which can be documented in the Activity Log Comments Section before signing and saving the form. From here, the form can be resubmitted for the approval process.