Employee Access to Available Forms
Available Forms allow employees to search through a menu of forms that they can access and submit through their SchoolFront login.
Forms are grouped by Form Categories, and the forms available to the employees are based upon the Eligible Group setting.
1. To access Available Forms, navigate to Process Forms/Available Forms: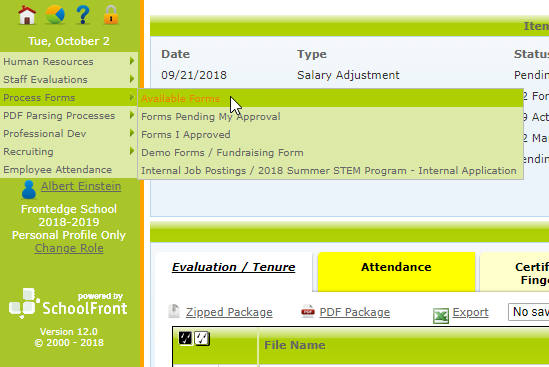 2. This brings the user to the Available Forms section. Here they can select the form they need by clicking the form title link:

3. The employee will then fill in the fields related to the form, sign the form (if needed) and submit.
4. Once the employee submits the form, it will go through the approval process and upon the final approval, the form will be automatically stored in the employee's Personnel Folder.
Example: W-4 Form 2020 Changes; Once fields are filled in, click "Generate Preview"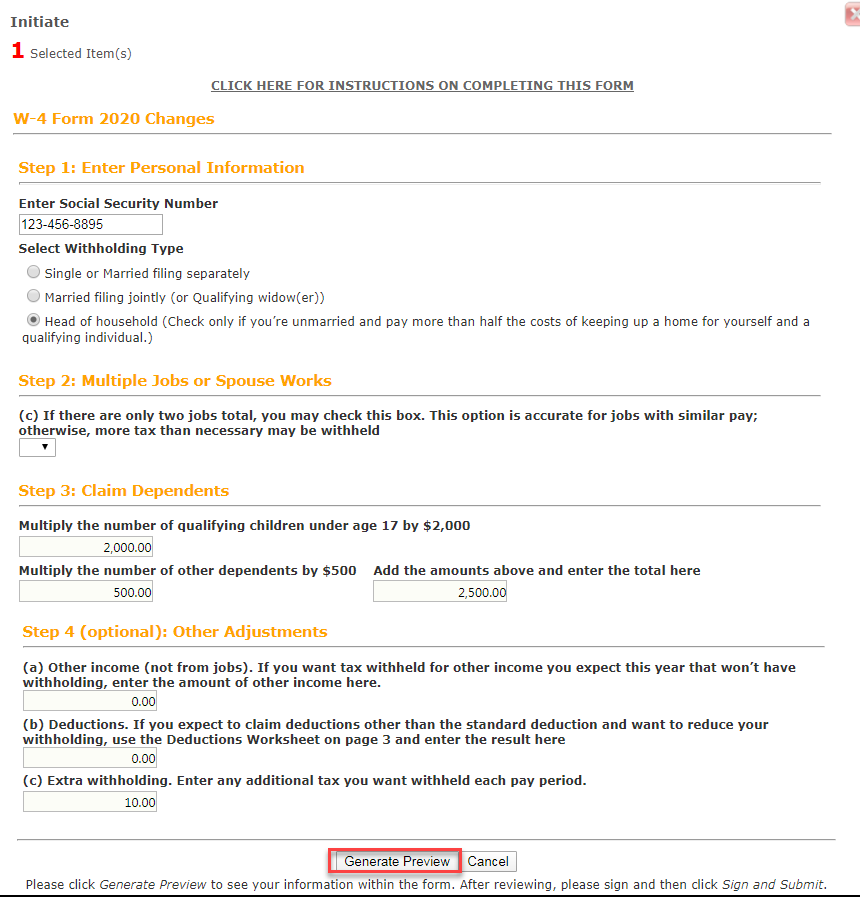 5. Once Generate Preview has been clicked, the form will appear for the employee to review, sign and submit, or cancel and return to the form to make changes.