Setting Up QR Codes
SchoolFront users with Administrator and Human Resources Roles have access to the Human Resources menu options.
QR codes are needed for each employee that has a personnel folder that will be scanned and uploaded. QR code needs to be generated, printed. Copies should not be used, as they affect the quality of the scan.
Navigate to: Human Resources – Personnel Files - Scan Cover Sheets
Select Scan Cover Sheet link at top of grid to add
Select Destination Folder and type in Resulting File Name. Click Generate and Download.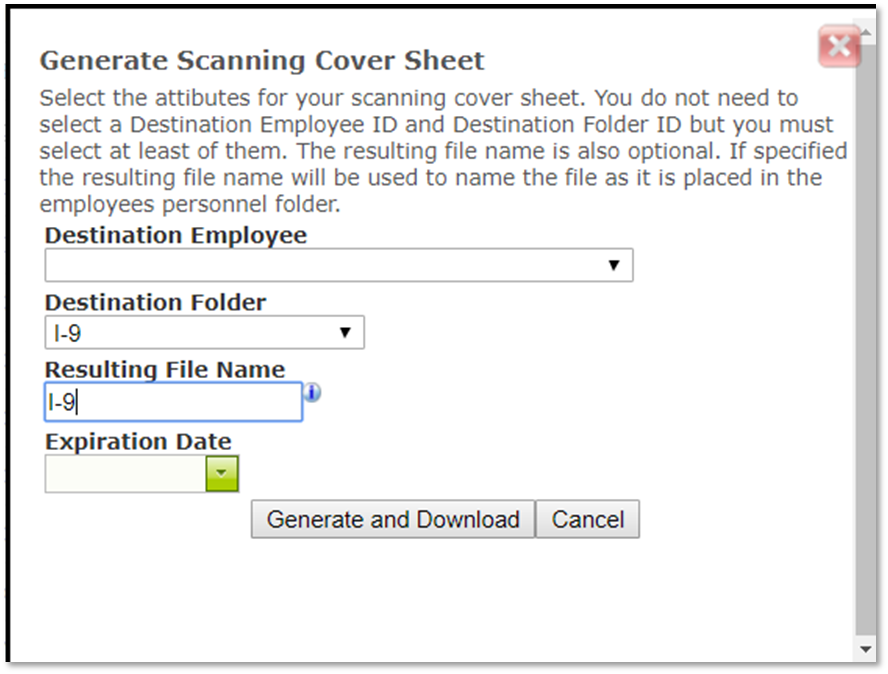 Print the downloaded pdf. If you need to reuse this QR code, it will now be listed in the grid for selection.
NOTE: DO NOT CREATE AGAIN - THIS WILL CREATE DUPLICATE QR CODES.
Process for inserting QR codes to a batch of files:
The first page of the scan should have the employee's QR cover sheet
Insert the file name cover sheet before those files. For example, the I-9 cover sheet should be placed in front of all I-9 documents.
Continue to insert the file name cover sheets
Scan the files - DPI setting on scanner should be minimum 600.
See the following Knowledge Base article for uploading scanned documents - Uploading QR Scans & Files