SchoolFront Users with Administrator and Business Office roles have access to the Time and Attendance - Setup menu options.
Navigate to Time and Attendance - Setup - Timekeeping Setup - Ancillary Jobs
Select New Ancillary Job

3. Enter in all information as required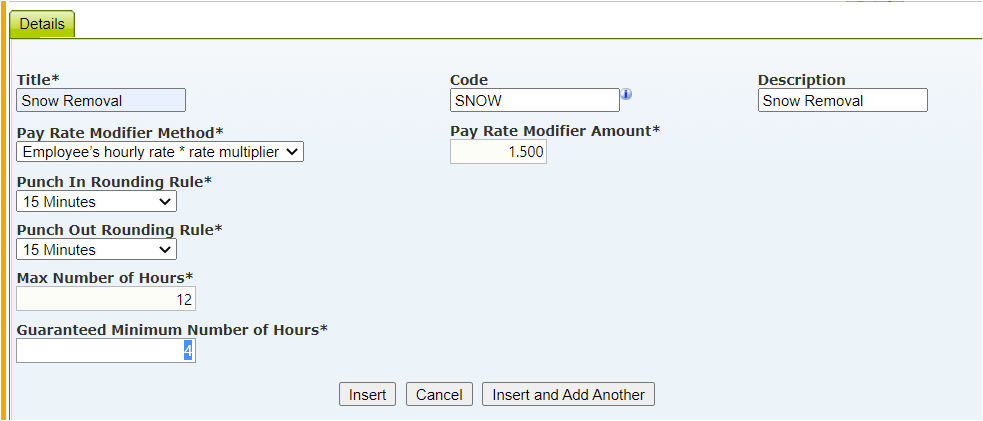 Title* - Name of Job (will show at the timeclock)
Code - Pay Code used for Financial System
Description - Detailed Description of Job
Pay Rate Modifier Method

Employee's hourly rate + flat amount

Employee's hourly rate * dollar amount

Employee's hourly rate * rate multiplier

Flat dollar amount

Flat hourly rate

Pay Rate Modifier Amount - enter dollar amount or rate multiplier, depending on Modifier Method
Punch In Rounding Rule
Punch Out Rounding Rule
Maximum Number of Hours
Guaranteed Minimum Number of Hours
Select Insert or Insert and Add Another
Pull a Position Ancillary Jobs Report:
1. Go to "Time & Attendance"-> "Reports/Info"-> "Position Ancillary Jobs"
2. This will give you a list of all Position Ancillary Jobs in your system and allow you to filter as necessary to generate your report.