This Profile Task allows users to set items that are common across a group of members. There are various options you may fill in depending on the job type. If you leave a field empty it will not impact the employee and the default will stay empty.
For Example: Teachers may be assigned to the same building and have the same job title.
Navigate to the Task Management/Task Profiles/Profile Tasks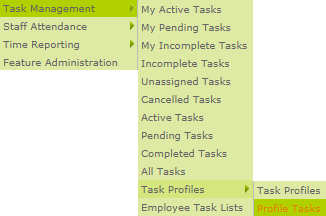 Select New Task

Select Employee Data Edits from the Drop-Down menu under Task Types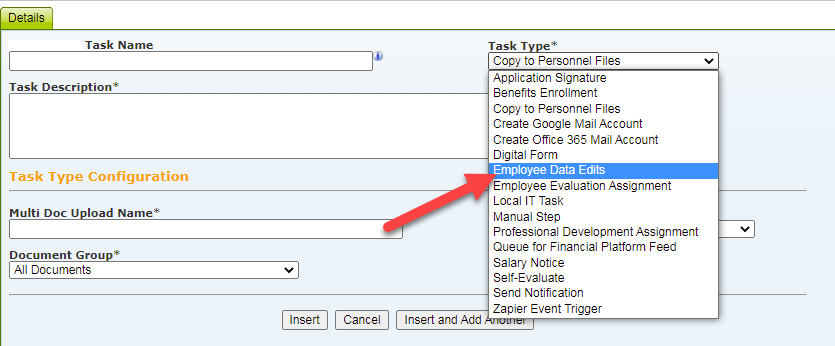 Enter an Task Name and Task Description

Enter information that will be similar across a certain group of employees
For Example: All Middle School Teachers have the same Attendance Supervisor and Evaluation Supervisor.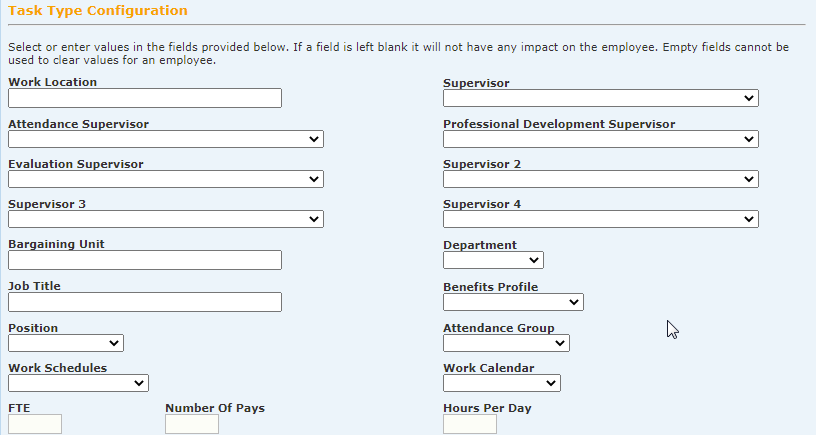 Select which role/s you would like the users to have within SchoolFront
For example: Middle School Teachers will have "Teacher" roles

Select Employees that will have access to the employee and select add employee
Example: the employee's supervisors

Select employees that the newly employee will have access to and select add employee
NOTE: although there is an asterisk next to this category it possible to leave this empty if the employee will only have access to their own profile.
Select Insert or Insert and add Another once you have filled in all appropriate fields