Task Profile on Complete
Schoolfront users with Human Resources and Administrator rights have access to the Process Forms menu option.
To utilize this function please follow the instructions below:
Navigate to Process Forms/Form Management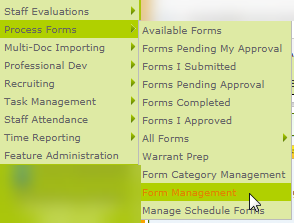 Create a New Process Form or select a previously created form you would like to attach a Task Profile to:

For information on how to create a Process Form please click here

Using the Task Profile on Complete drop-down please select the Task Profile you would like associated with the form.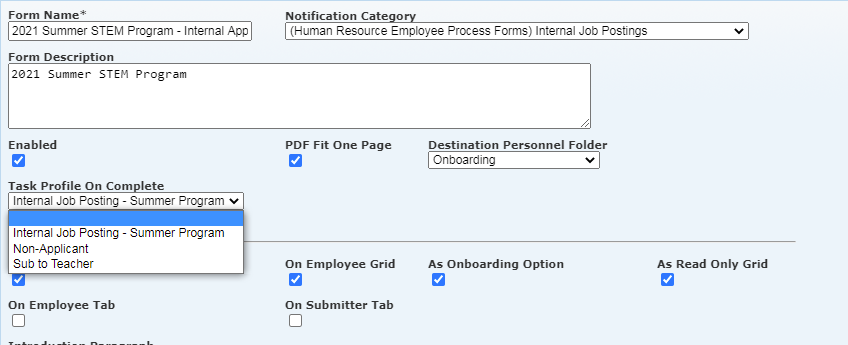 Select Save
Example: Internal Job Posting
Create an Available Form with the Internal Job Posting
Select Task Profile on Complete that you would like to be initiated once the form has gone through the approval process.
The interested employee will navigate to available forms- select internal job posting they are interested in

Complete the form and generate preview.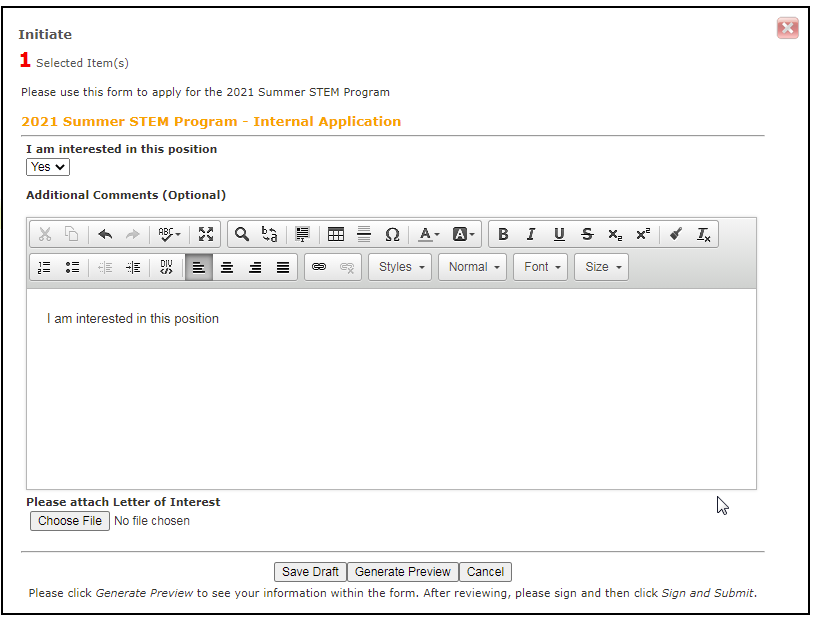 The employee will then verify the information and sign the form
The form will begin the approval process.
Once the form is approved in the system the forms will generate for the new hire based upon the Task Profile on Complete that was selected when creating the form.