In order to grant access to other staff members, you must go into the specific form and add them. It's important to note that by granting a user access to a form, it does not grant approval or edit rights to the form.
Applicable System Roles:
Administrator
Human Resources
In the left navigation menu, click "Process Forms" then "Form Management"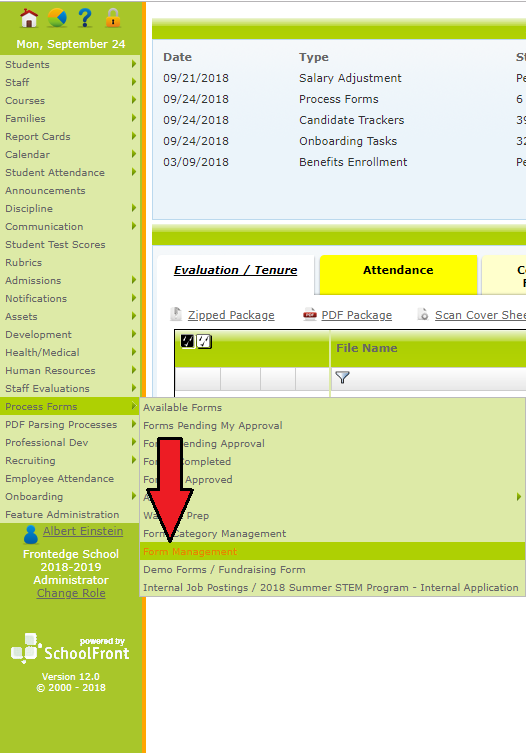 Select the Form you wish to add authorized user access to by clicking the magnifying glass: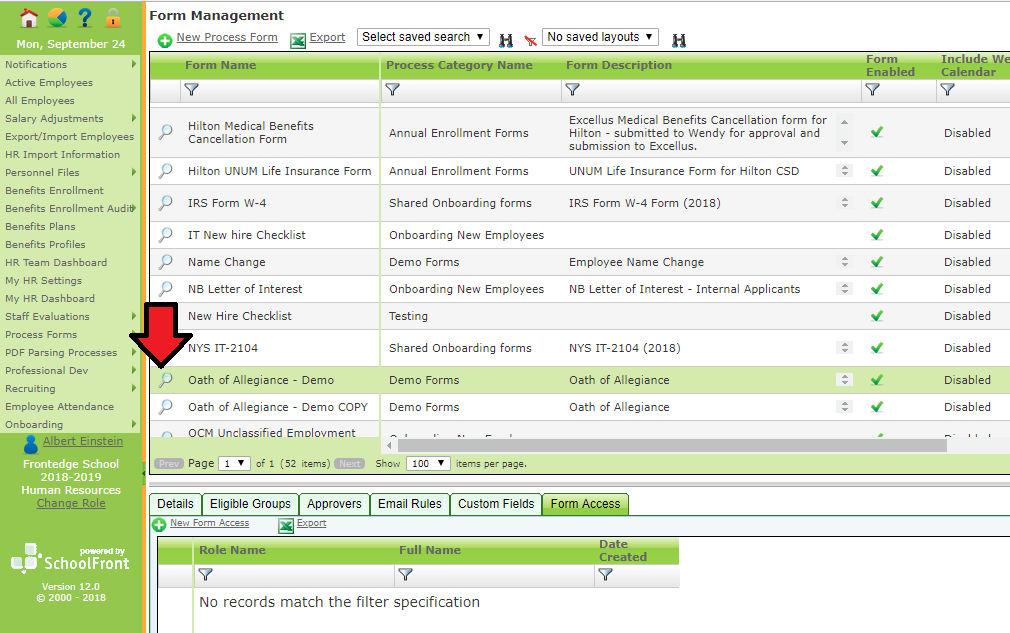 Click on New Form Access to add a user to your selected form (from the grid above).

Select the staff members you wish to grant access to and click save: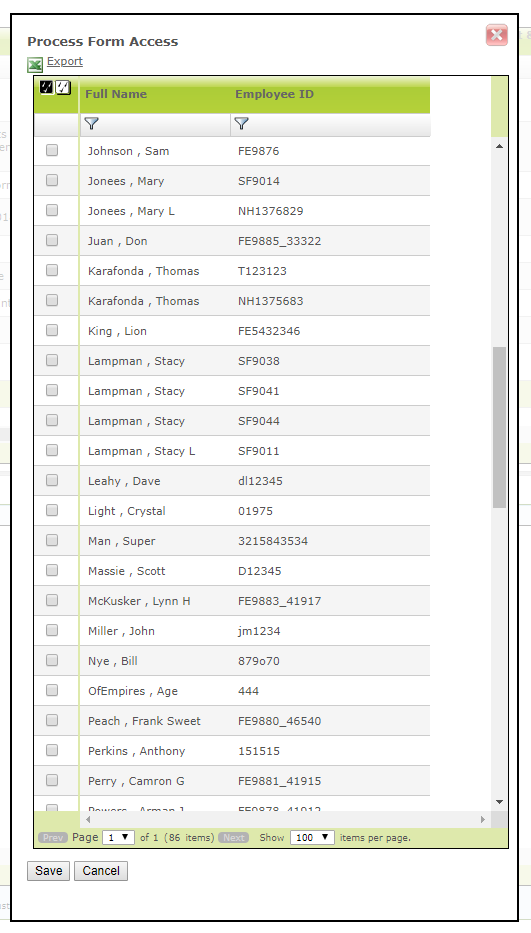 Eligible Groups:
1. Select "Eligible Groups" Tab
2. Select "+ New Group"
3. Allow Access to a specific group of employees.
This Allows you to grant access rights on a form by form basis.