Activation of email notifications is done through this screen. The employee, actual approvers, eligible approvers, submitters, and other defined email addresses can get emails at any level, from submission, all approval levels, rejections and completions.
Applicable System Roles:
Administrator
Human Resources
Emails can be sent to:
Up to all 8 Approvers, both eligible and actual

NOTE:

Actual Approvers are those who have signed the form
Eligible Approvers are those who have the ability to sign the form

SchoolFront users based upon Role
Employee
Submitter
Managers
Other (manually enter email)
When to Send Emails:
Submission
By Approval level(s)
Rejection
Completion
Resubmittal
1. In the left navigation menu, click "Process Forms" then "Form Management"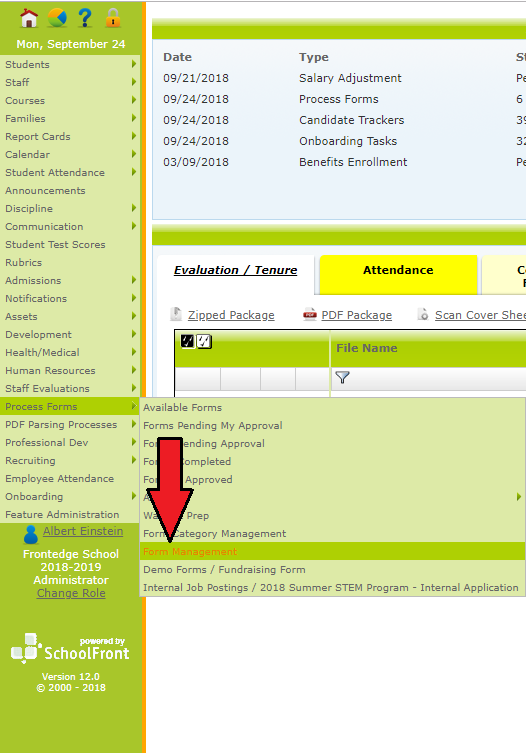 2. Select the form you wish to set email rules for by clicking the magnifying glass to the left of the form name:

3. To select the Approver level you wish to set/ edit Email Rules for select the Pencil Icon next to the Approver Level.

4. The following form will populate with options for users to choose from in regards to who receives an email and what the email will contain.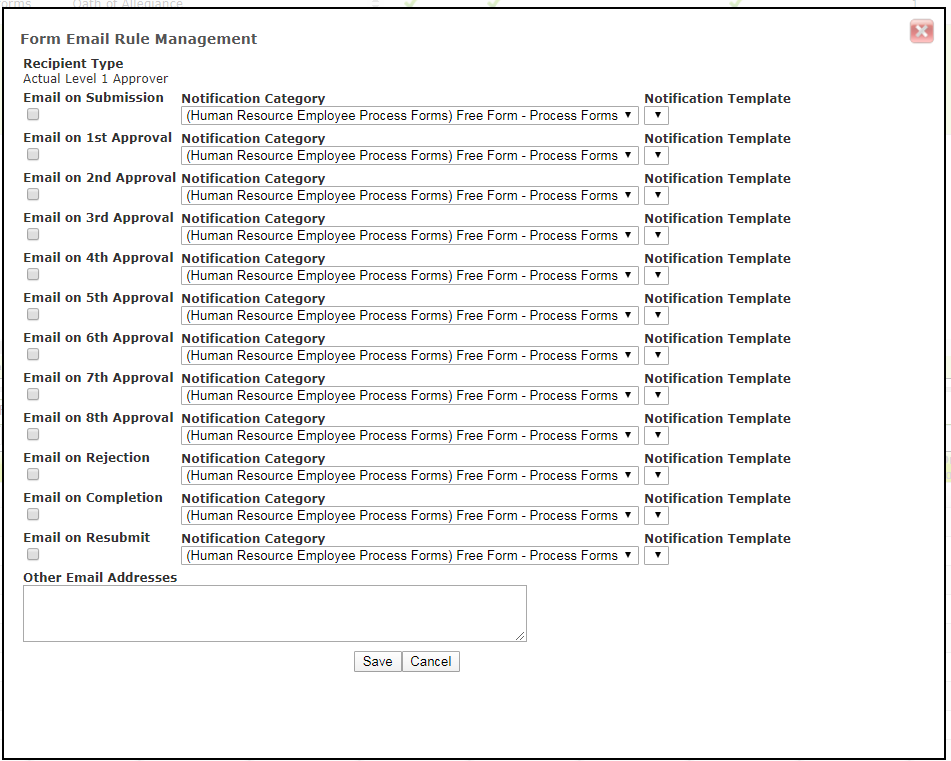 5. Use the Check Box to select when the user will receive an email.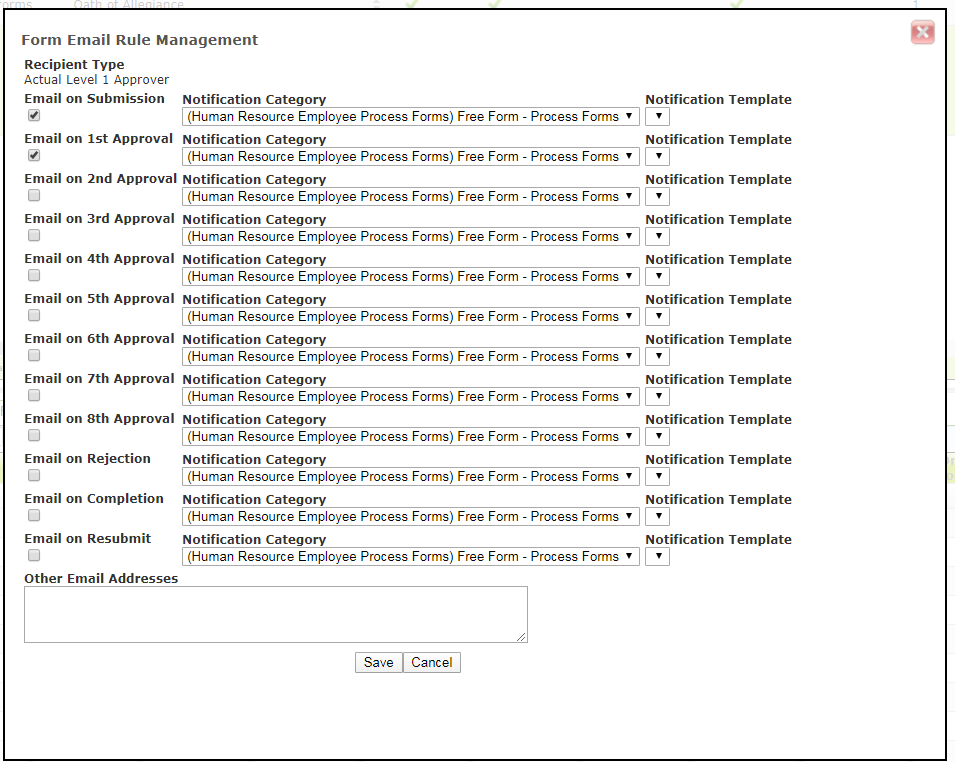 In this case: The Actual Level 1 Approver will receive an email when the form is submitted by the submitter and ready for their review and when the form has been submitted by them.
6. Select which Notification Category you want you Notification Template to come from using the drop down with Notification Categories the user has previously created.
To find out how to create a Notification Category Click Here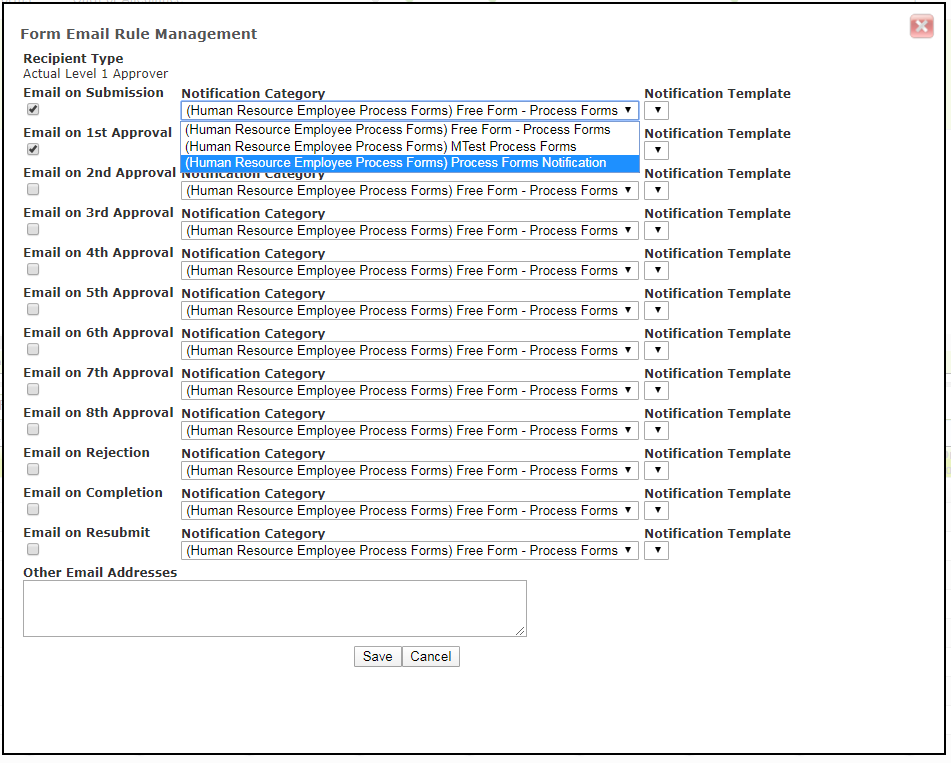 7. Select which Notification Template you wish to send to the approver using the Notification Template Drop down with a Notification Template you have previously created.
To learn how to create a Notification Template Click Here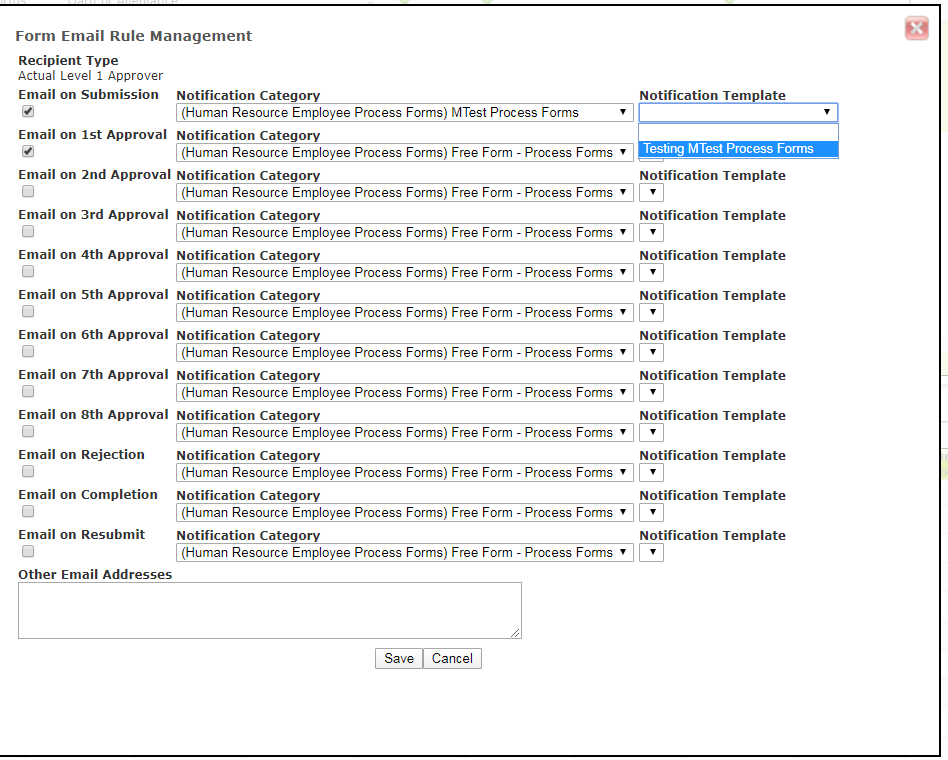 8. Once you have selected your Email Rules for the specific approver select Save