Applicable System Roles:
Administrator
Human Resources
In the left navigation menu, click "Process Forms" then "Form Management"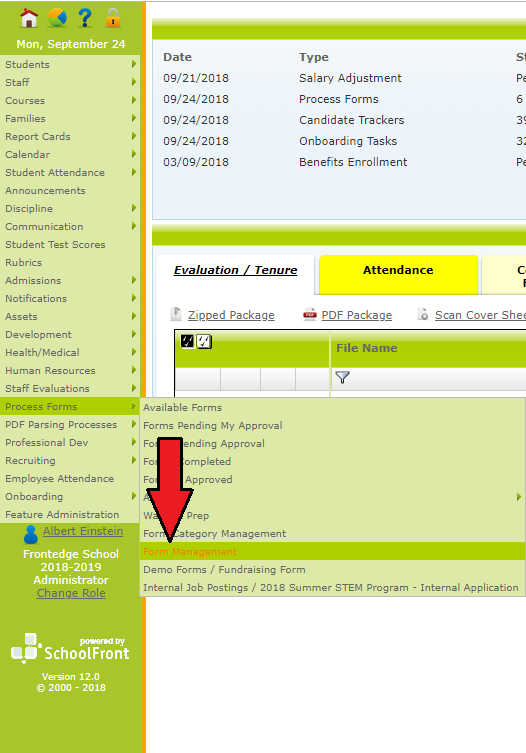 Select the form you wish to add/edit or delete Approvers for: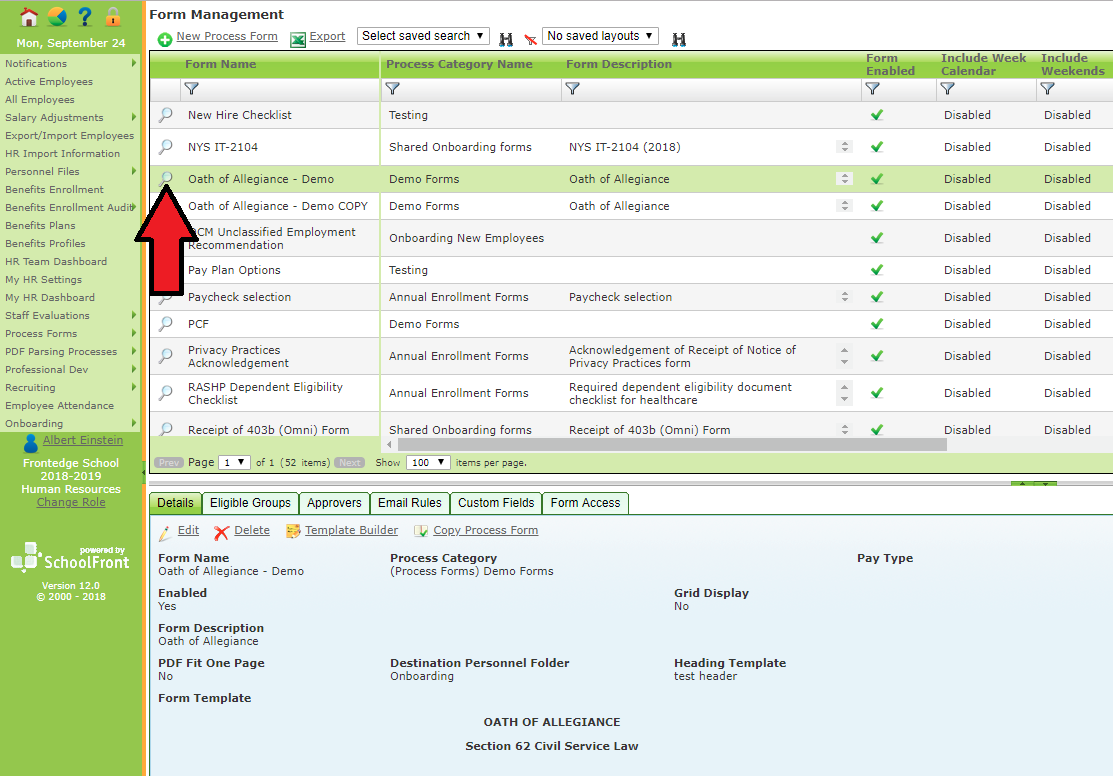 SchoolFront supports up to 8 Approvals, defines approval levels and Approver types. Minimum requirement for employee signature is to have a level 1 Employee approval level.
Low maintenance configuration:
Parallel Approver- All approvers at a particular level have to approve before the form moves on to the next approver if the box is checked.

Note: if this box is unchecked any approver with a specific level can approve and move the form forward.

Start Approval Level
End Approval Level (use example below for best results)
Approver Type

Employee (Employee should be selected if needed to sign form)
Employee's Attendance Supervisor
Employee's Evaluation Supervisor
Employee's Manager / Supervisor
Employee's Professional Dev Supervisor
Empoyee's Supervisor 2
Employee's Supervisor 3
Employee's Supervisor 4
Parent
SchoolFront Role
Staff Member
Staff Member (External)
Staff Member(s) Granted Any Access to Employee
Staff Member(s) Granted Submit Forms for Employee
Staff Member(s) Granted Take Attendance for Employee
Staff Member(s) Granted View Attendance Balances for Employee
Staff Member(s) Granted View Employee
Submitter
Title Match

Employee Title Match with Optional Same Location filter
Explicit Configuration
To edit an approver, click the pencil icon. To add a new form approver, click "New Form Approver":

Edit - Here you can change the Approval Levels and hit save: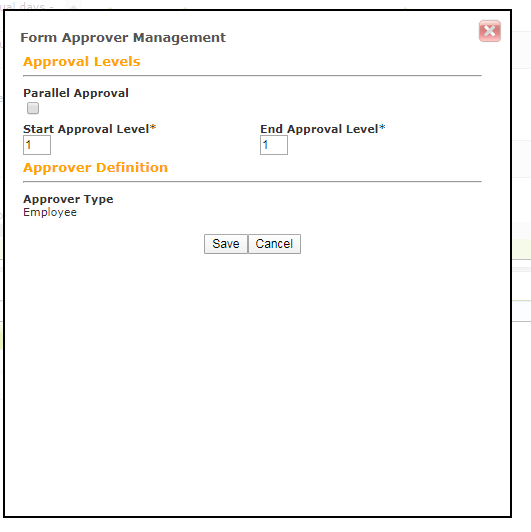 New Form Approver - Enter the Approver Levels, and select the Approver Type, then click Save.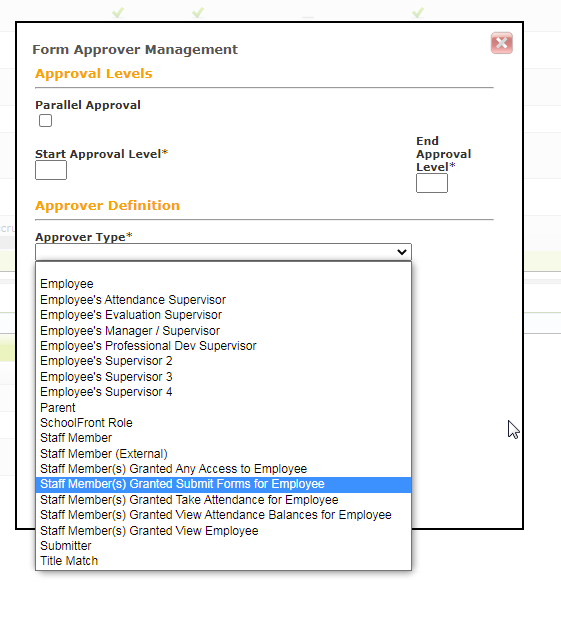 Add A Backup Approver: You may want to have a backup form approver setup, in the event that your primary approver is not available.
1. Go to Human Resources -> Active Employees.
2. Choose an employee from the grid -> Select "Edit" under the "Details" tab.
3. Select a Backup Approver from the dropdown.
-Notifications regarding forms that need attention will also be sent to the backup approver.
View Approvers & Forms They Approve:
1. Go to "Time & Attendance" -> "Reports" -> "Approvers".
2. Here you can click on the approvers, and view their form approval details.