An Administrator or Human Resources role can turn off the feature for specific people receiving emails on the completion of specific process forms.
1. Navigate to Process Forms/Form Management: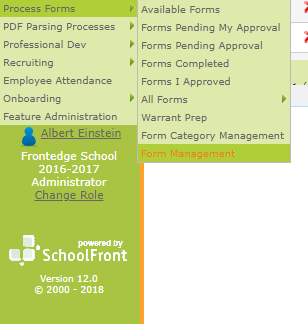 2. Select the name of the form by clicking the magnifying glass next to it, then click the Email Rules tab on the lower part of the screen: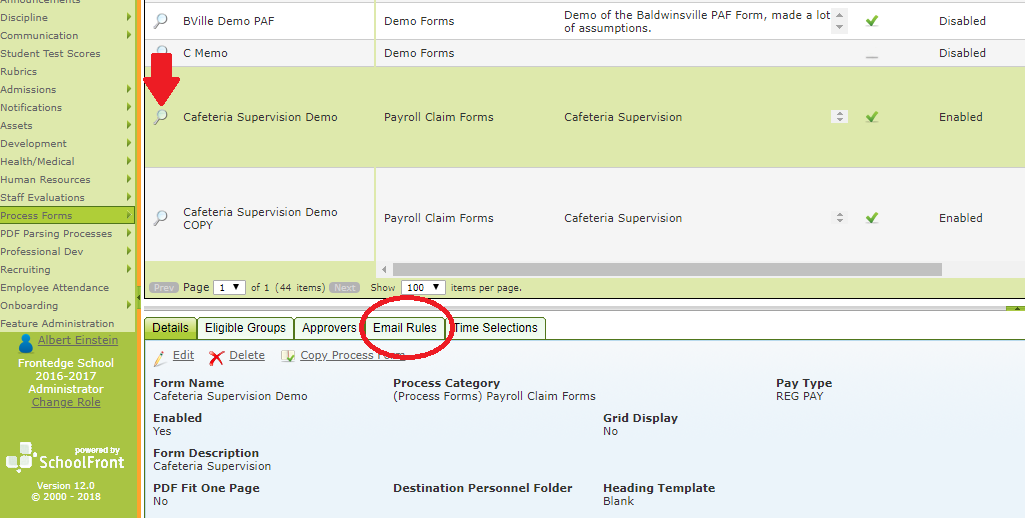 3. Select the Recipient Type that you want to eliminate emails for by clicking the pencil next to the entry: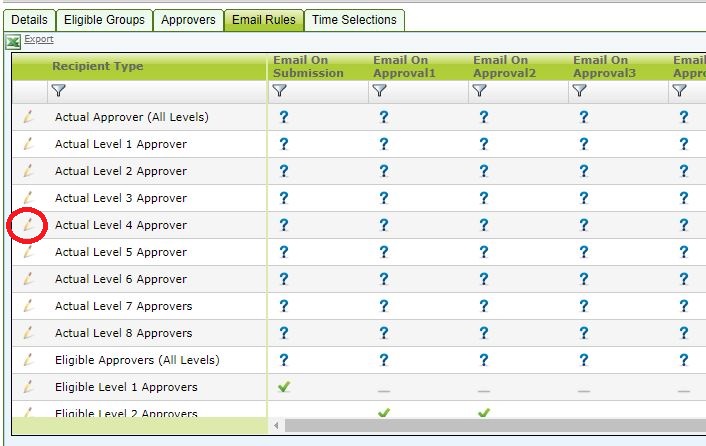 4. Un-check the box "Email on Completion" and hit Save: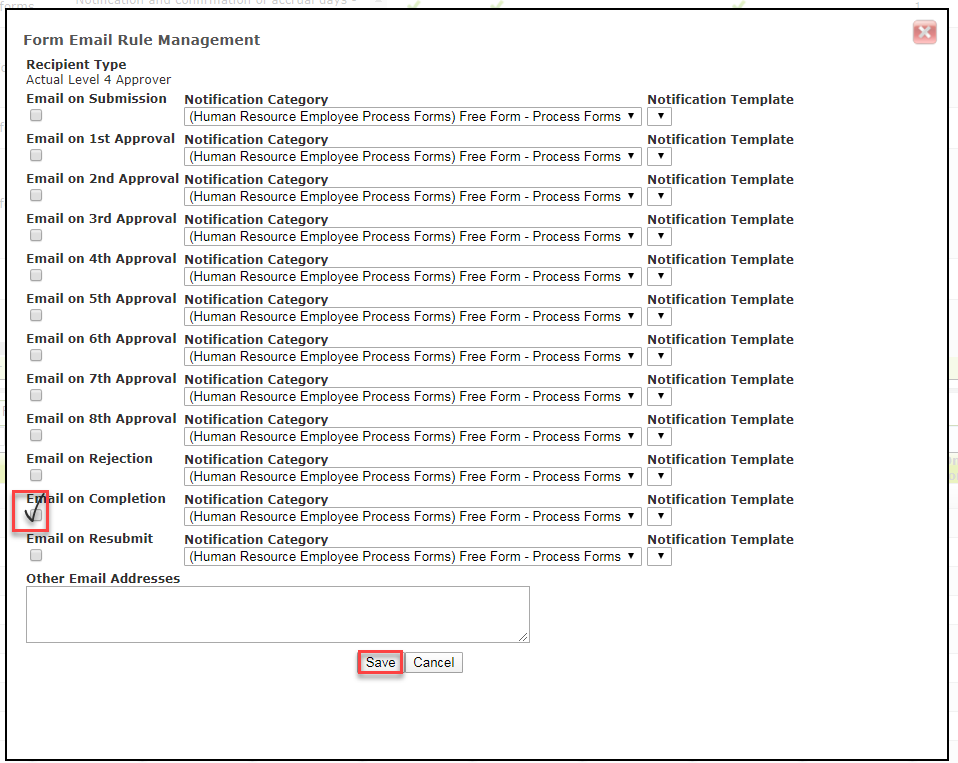 Please note that if you turn off emails for a user group, no one in that group will receive the emails. If you want to turn off emails for a subset of the user group, you will need to create a new user group to split out the users who should still receive the emails, and those who should not.