Sometimes an Application Association is designated during the hiring process by mistake. To avoid this when hiring, please ensure that the field labeled "New Hire Is an Existing Employee" is empty when pressing the hire button.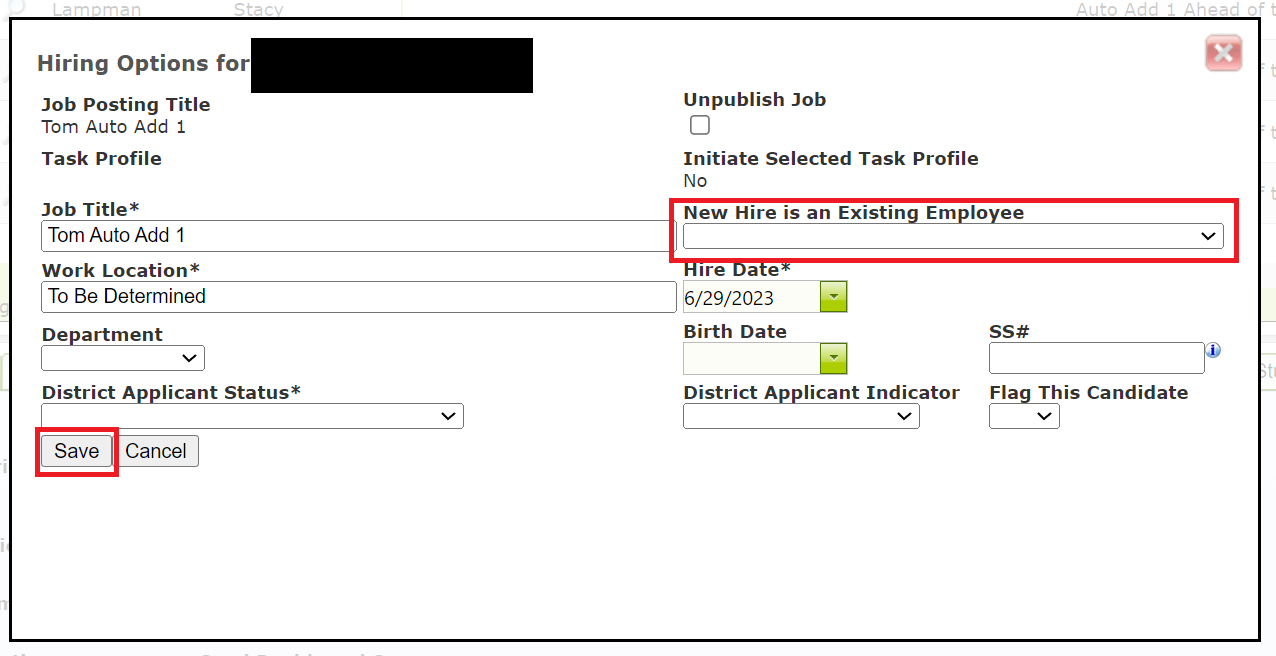 If the mistake has already been made, fear not, for it is an easy mistake to fix. Please follow the directions below to remove an Applicant Association.
1. Login to SchoolFront as an Administrator, HR Admin or HR Team.
2. Go to Human Resources -> Active Employee's
3. Search for and click the affected employee.
4. Click the button labeled "Remove Applicant Association" under the "Details" tab of the user.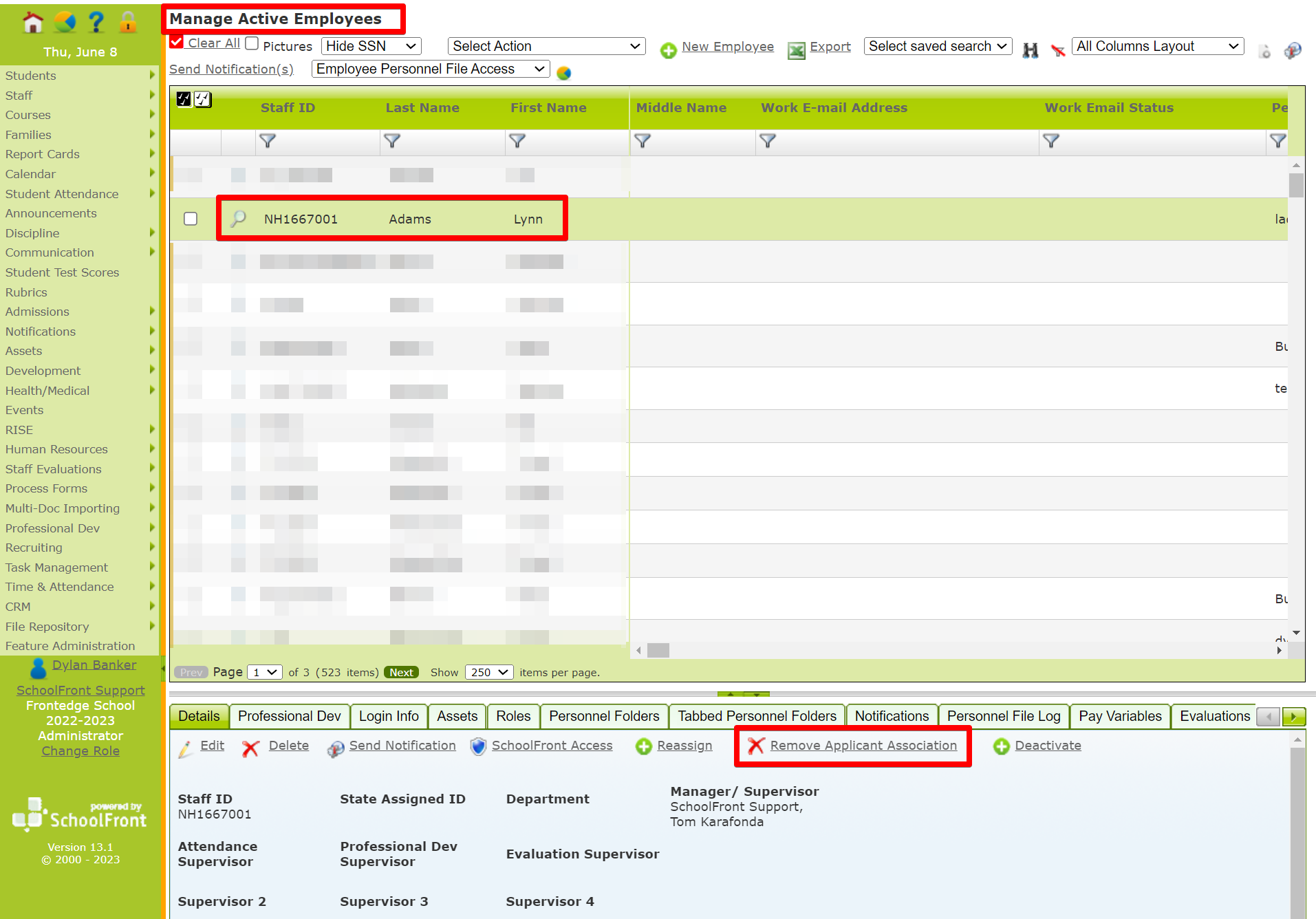 You may need to resend notifications and forms to the affected user. Please check out the articles below for more information on this matter.