Deactivating New Hires
SchoolFront users with Administrator and Human Resources roles have access to the Human Resources menu options.
Sometimes, you hire a candidate and get them into the system and then they decide that they do not want to accept the job opportunity, this is how to prevent them from signing in and completing any forms.
This action can be completed if the employee ID begins with NH and was hired through SchoolFront, but does complete the hiring process.
Navigate to All Employees.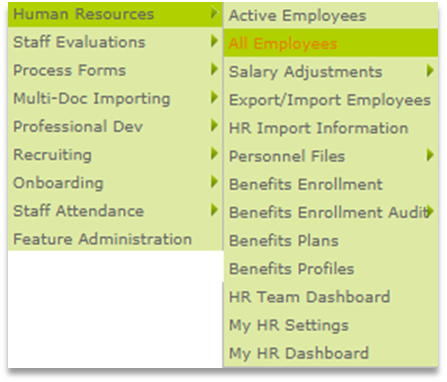 Filter on "NH" within the Staff ID column.
Select the employee you wish to deactivate using the magnifying glass.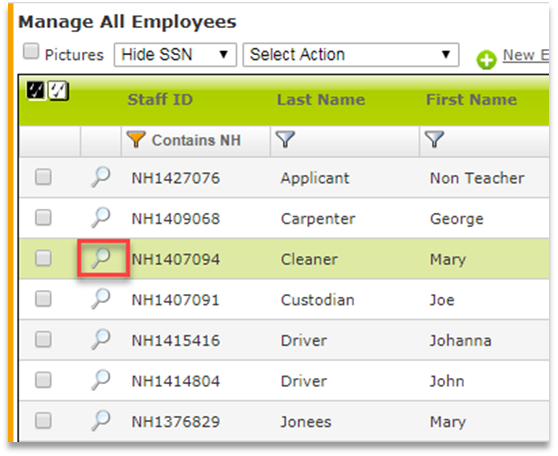 Select Deactivate within the Details Tab.

Select Confirm.