SchoolFront users with Administrator and Human Resources Roles have access to the Human Resources menu options.
Once Benefit Profiles have been set up and before Open Enrollment begins, HR administrators should ensure that all eligible employees are assigned the appropriate Benefit Profile.
This can be accomplished in a couple of different ways.
Benefits Profile Assignment via Mass Update
Benefits Profile Assignment Individually
Assign the Benefit Profiles via Mass Update
Navigate to Human Resources/Active Employees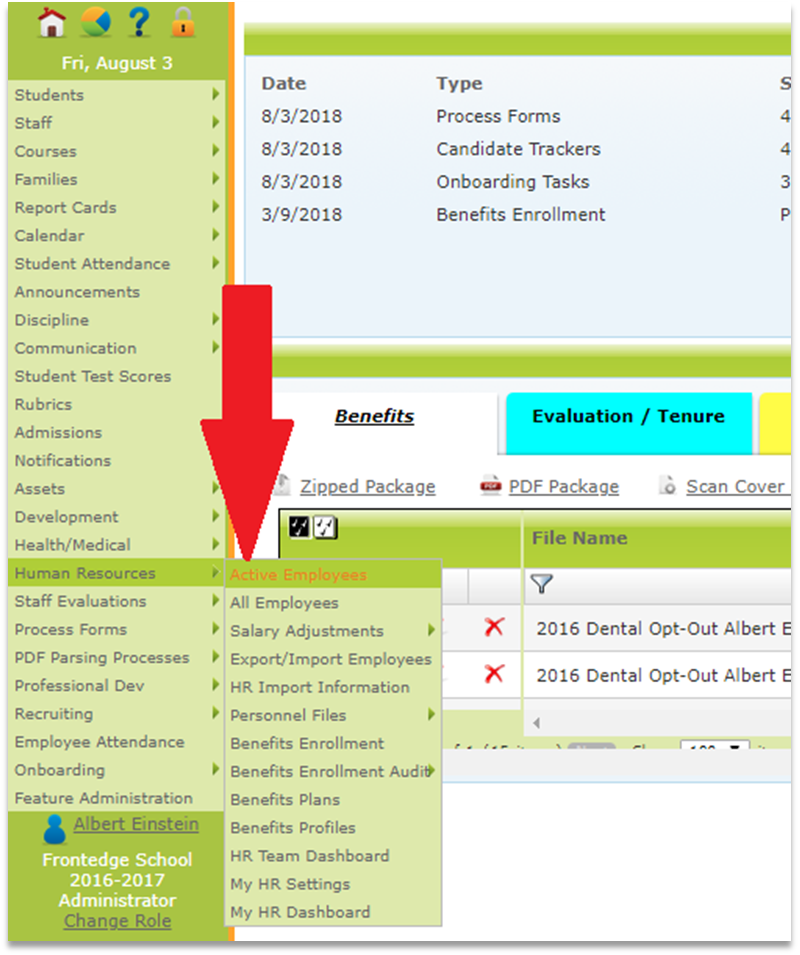 ​
To determine the group that you would like to perform the mass edit on, you must now select a column to filter by. For this example, we are going to filter by Bargaining Unit for our mass update:

​
Once the filter has been applied, then go to the drop-down box, "Select Action" and select Mass Edit: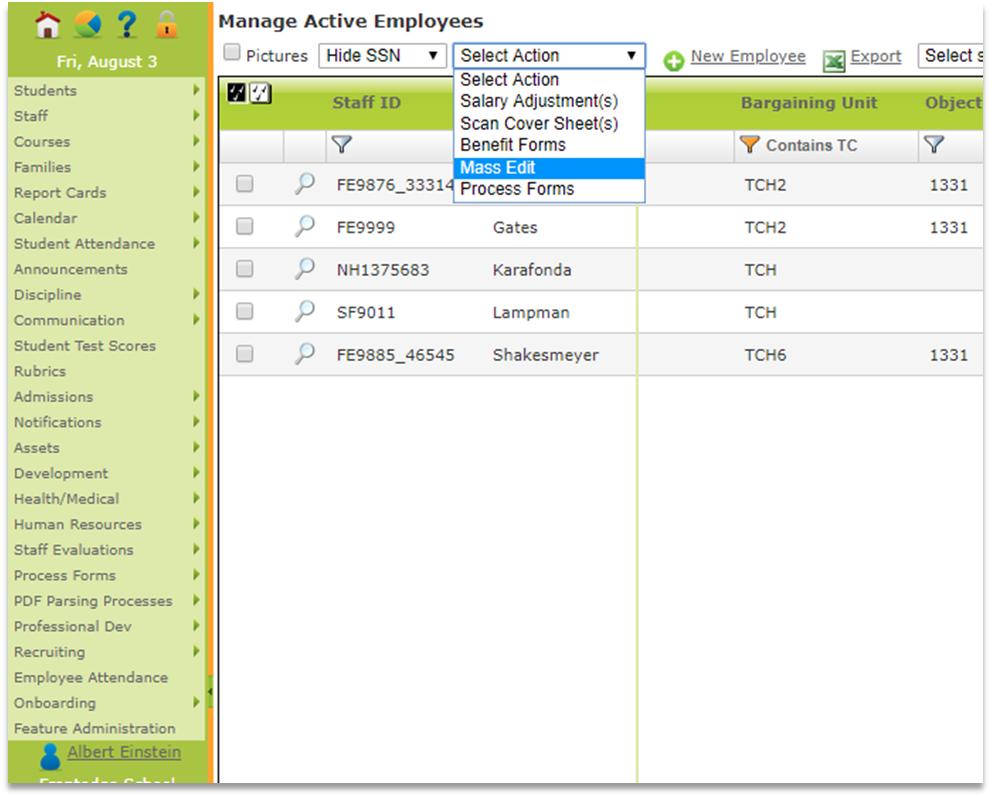 ​
This pop-up will then appear for you choose the New Benefits Profile: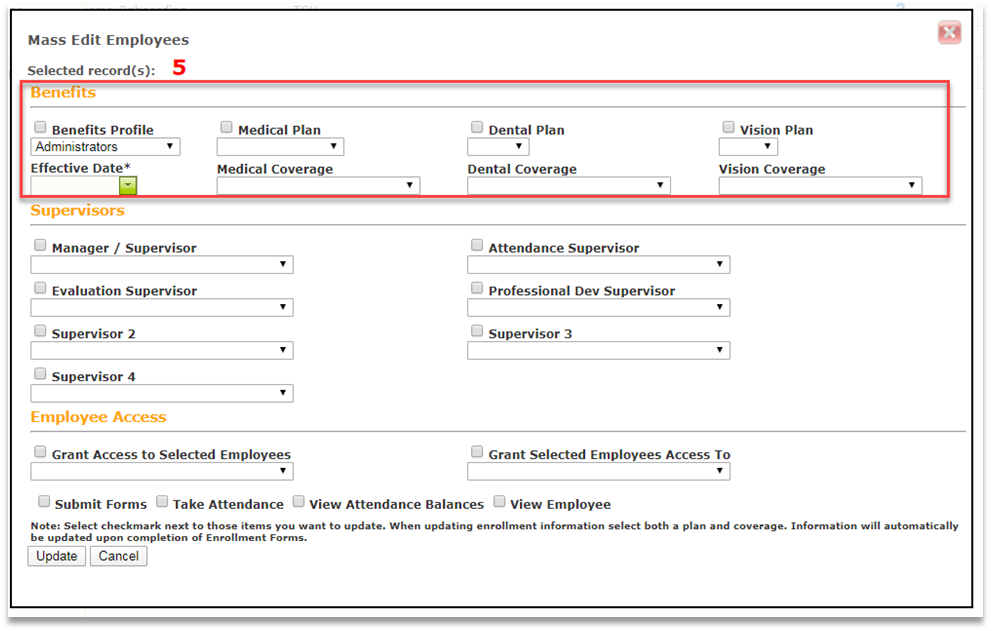 ​
Select the New Benefits Profile you would like assigned to the staff members included, and click on the Include checkbox.
Please note: If the checkbox is not checked, no updates will be made to the Benefits Profiles.
Click Update
Repeat steps 1-5 to assign Benefits Profiles to other sets of staff members.
Assign the Benefits Profile Individually
Navigate to Human Resources/Active Employees, and select the employee's line of data by clicking on the magnifying glass next to their name. If need be, you can search for the staff member you wish to update by performing a filter search.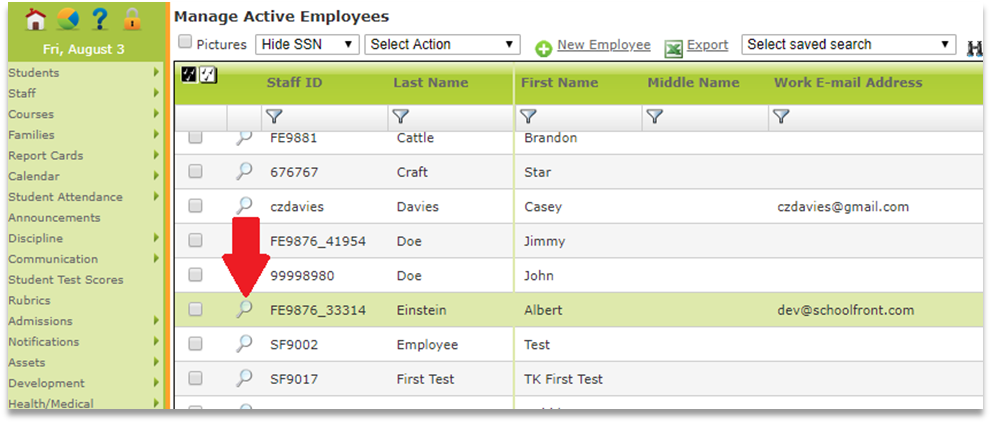 Select the Benefits tab:

​
Select Edit Benefits

​
Using the Drop Drop-Down options, select the coverage you wish to give the user.