Identify "Base" Pay Variables
Ensure the System Can Tell "Base" Pay Variables from Other Pay Variables
If you are using SchoolFront integrated with a payroll management system, pay variables (or "pay codes") are likely being exchanged between the systems. Some of these pay variables define the base wage/hourly rates / salaries of employees and others are auxiliary codes which represent things like stipends and overtime.
For salary adjustments to calculate properly the system must know which variables are the "base" ones.
This section explains how to identify base pay variables in the system.
Applicable System Roles
Step-by-Step Instructions
1. Login to the system as an administrator (people with only the Human Resources role cannot do this procedure)
2. Click Feature Administration in the left hand green vertical navigation menu.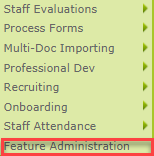 3. In the section called Human Resources, click Pay Variables.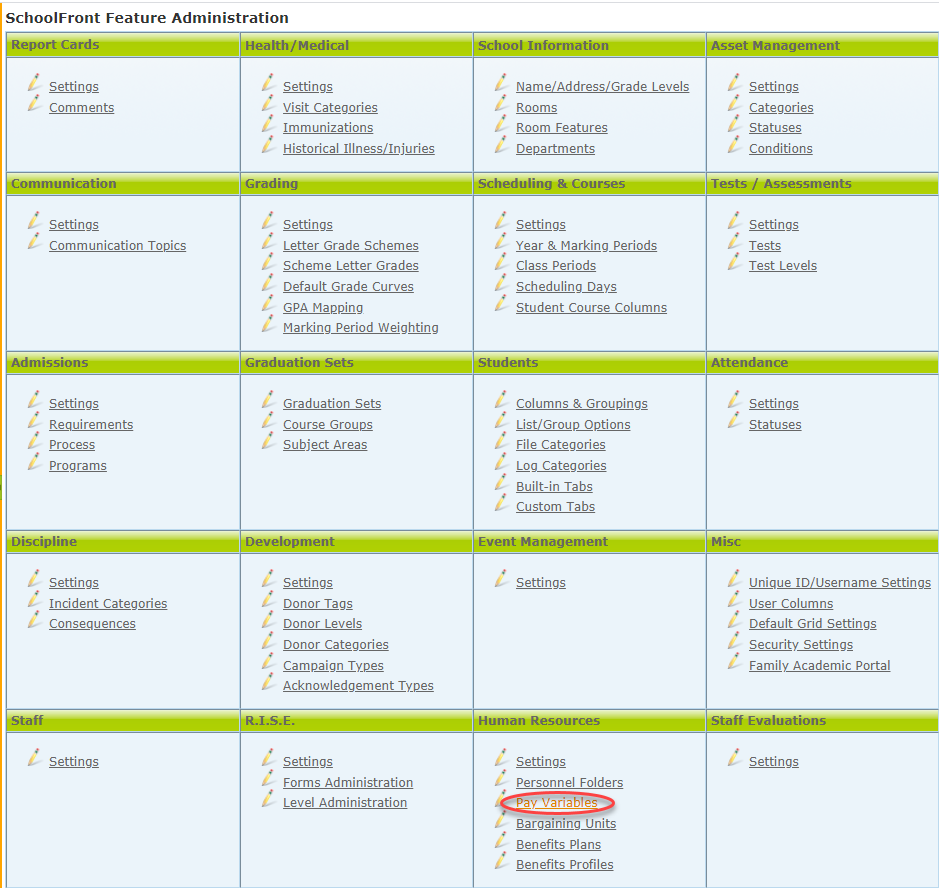 4. Find all of the pay variables in the list that represent "base" wage rates or salaries.


5. For each base pay variable do the following:

5a. Click the magnifying glass icon to open the details below the grid.

5b. Then click the Edit link.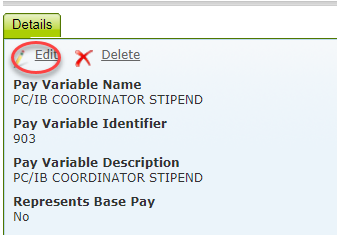 5c. Check the checkbox that says Represents Base Pay.

5d. Click the Save button.

6. Repeat for all base pay variables.