SchoolFront users with Administrator and HR Admin have access to the Employee Tasks List Management grid.
Employee Task List Management Overview:
Navigate to Employee Task List To view all Task Profiles and their Status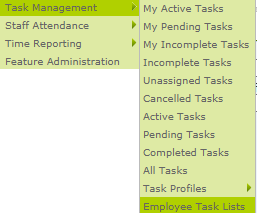 Select the Task Profile using the Magnifying Glass for a detailed view of what tasks are complete and incomplete

Select the Task Tab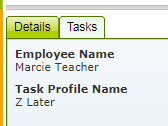 Select the Profile Task to be brought to the All Tasks grid.

Select Edit to add Task Notes or change the assigned to selection

Select Process Task to manually complete the task.

Note: You will also be able to view all activity for the task by selecting the "Log" tab.
Initiate a Task Profile setup for an Employee on the Employee Task List Grid:
Navigate to the Employee Task List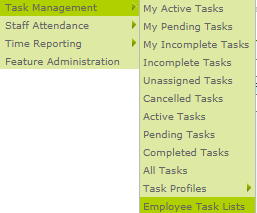 Select New Employee Task List

Select the Staff member you wish to initiate the Task Profile for

Select the Appropriate Profile

Select Insert