How to Add Tracker Candidate Notes
Navigate to Manage My Open Tracker through the Recruiting Menu

Select the Tracker you wish to access by using the magnifying glass

Once the Tracker is open, click on Tracker Candidates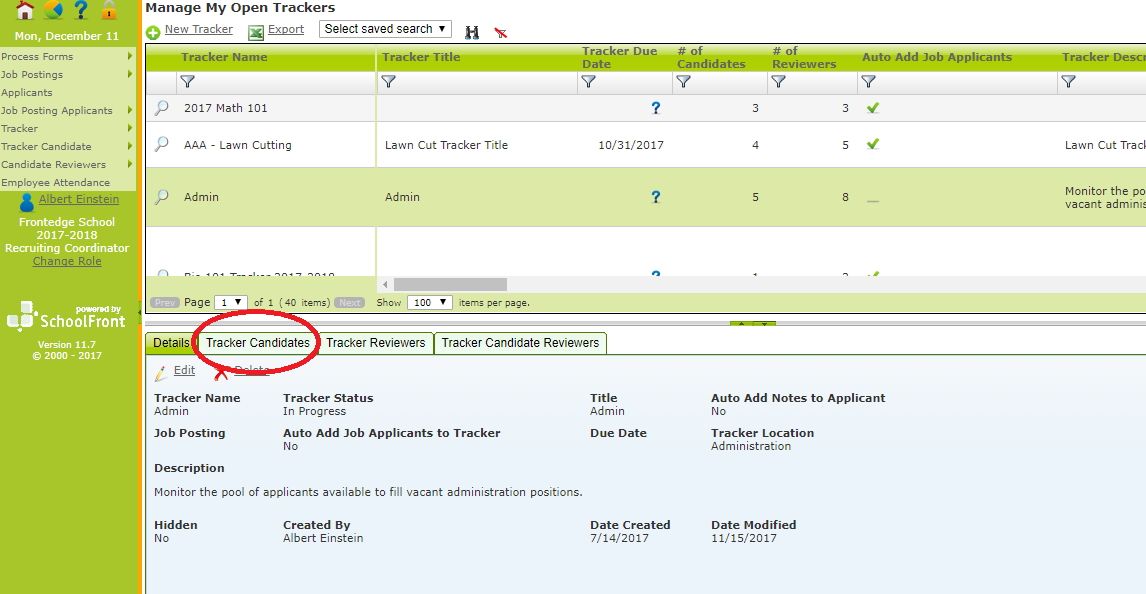 To access a particular Candidate Dashboard, select the blue icon next to the Candidate name

The Candidate Dashboard will open in a pop-up screen: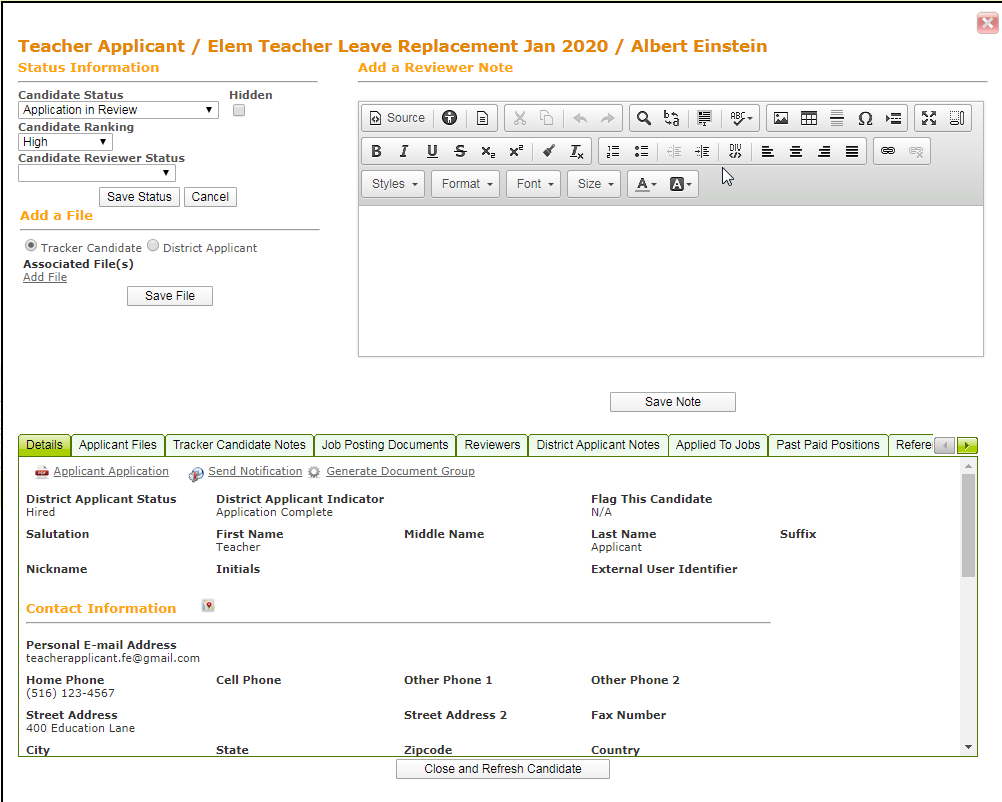 To add Review Notes use the text box under Add a Reviewer Note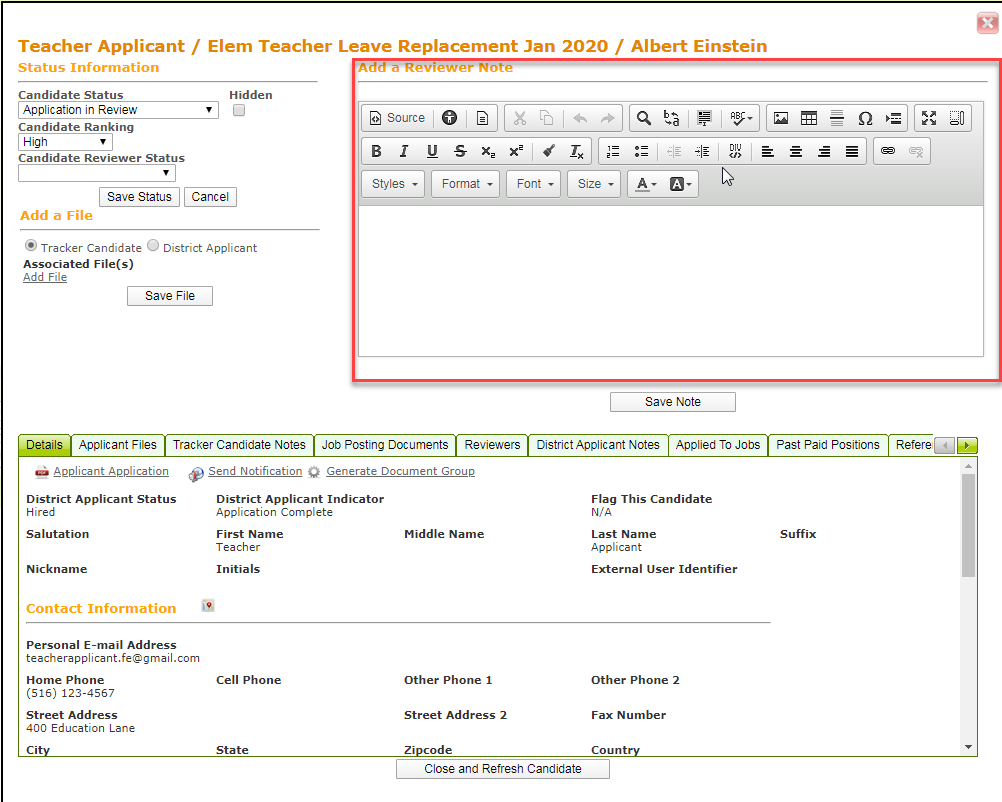 Once you have created your note, select Save Note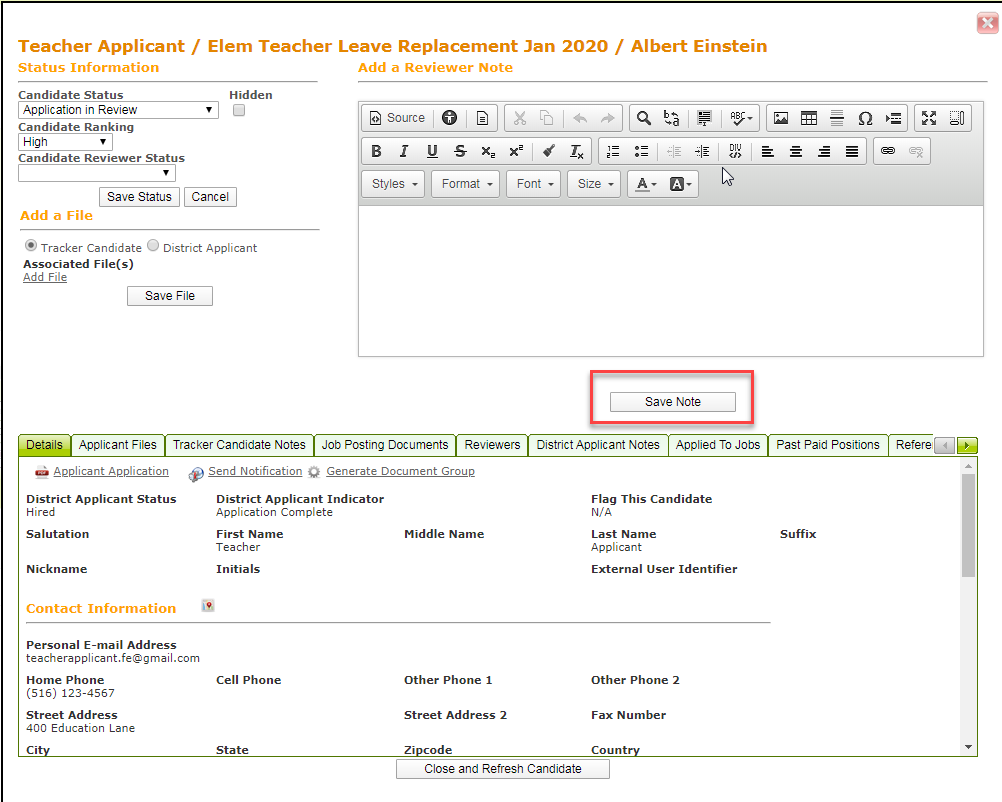 To View all Notes on a specific Tracker Candidate, select Tracker Candidate Notes.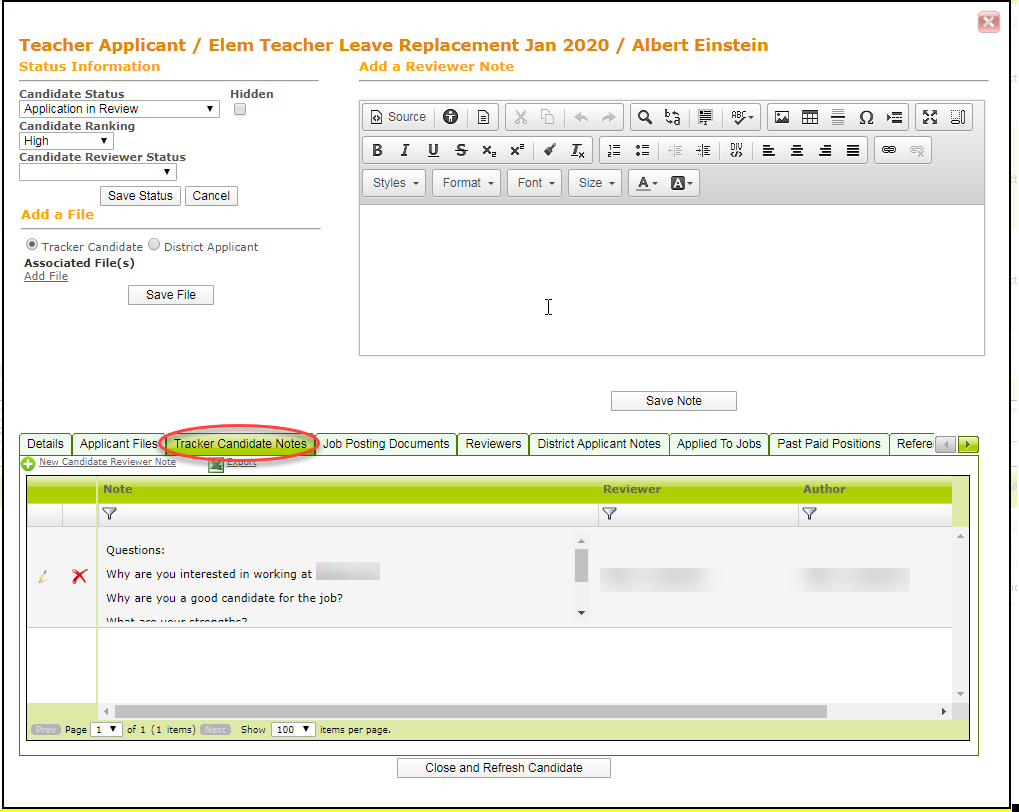 9. From here, you can edit/ delete notes on this specific Tracker Candidate by selecting the pencil icon (Edit) or the red X (Delete) next to a specific Note.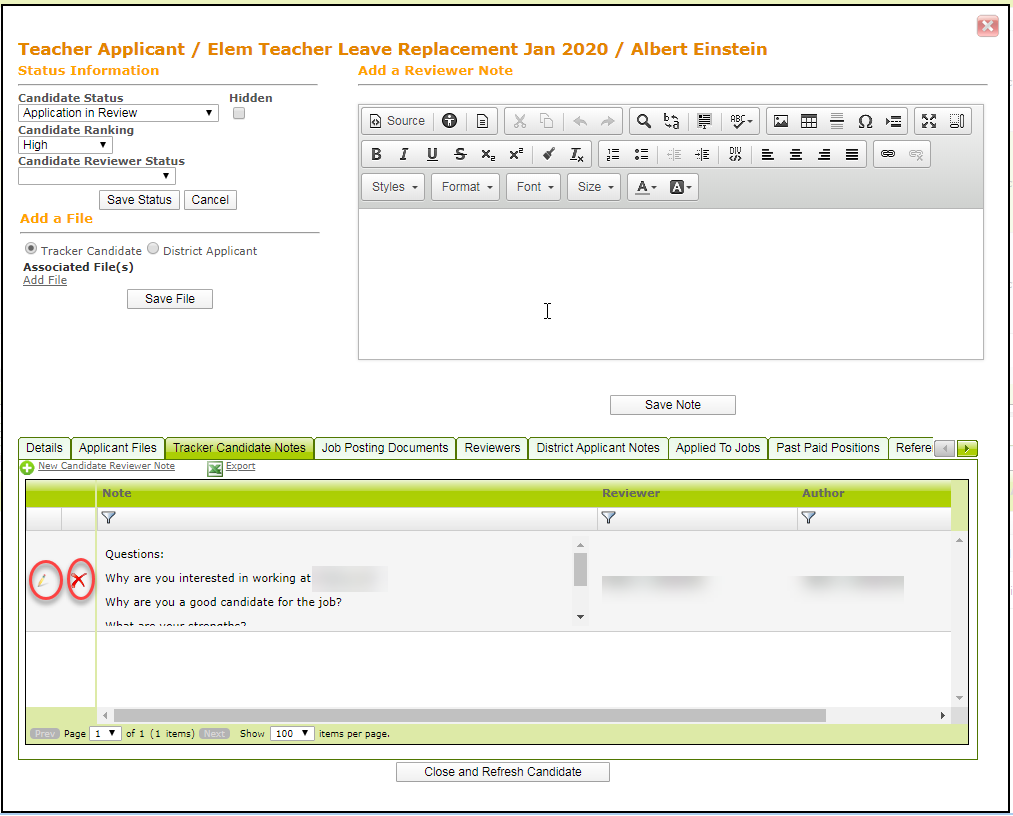 10. In order to finish this process, Select Close and Refresh Candidate