Below are the steps required to change or end a staff member's position within SchoolFront.
Note: Please review all employee balances prior to ending a position and starting a new one. Attendance entries after the end date DO NOT CARRY OVER to the new position. These can be deleted automatically and will need to be re-entered by HR.
1. Login to SchoolFront as an Admin, HR or Business Office role.
2. Navigate to "Time & Attendance" then select "Staff".
3. After choosing a staff member, select "End or Change position" within the Details Tab.
4. Select the applicable checkboxes.

Adjust Leave Accrual Balances: System will automatically calcuate remaining balances, close out balances from ended position and add to new position
Delete Accruals Past End Date: Delete earned accruals from old position that are past the Position End Date
Delete Attendance Past End Date: Remove all attendance entries that are past the Position end date
Start A New Position: Enables you to add information for the new position.
5. Enter the End Date of the current position and click Refresh.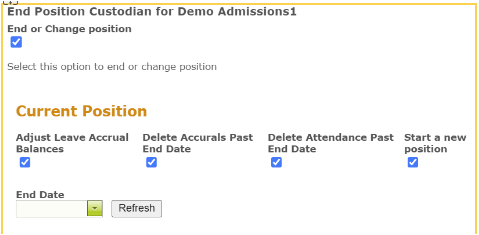 6. Fill in all pertinent information for the new position.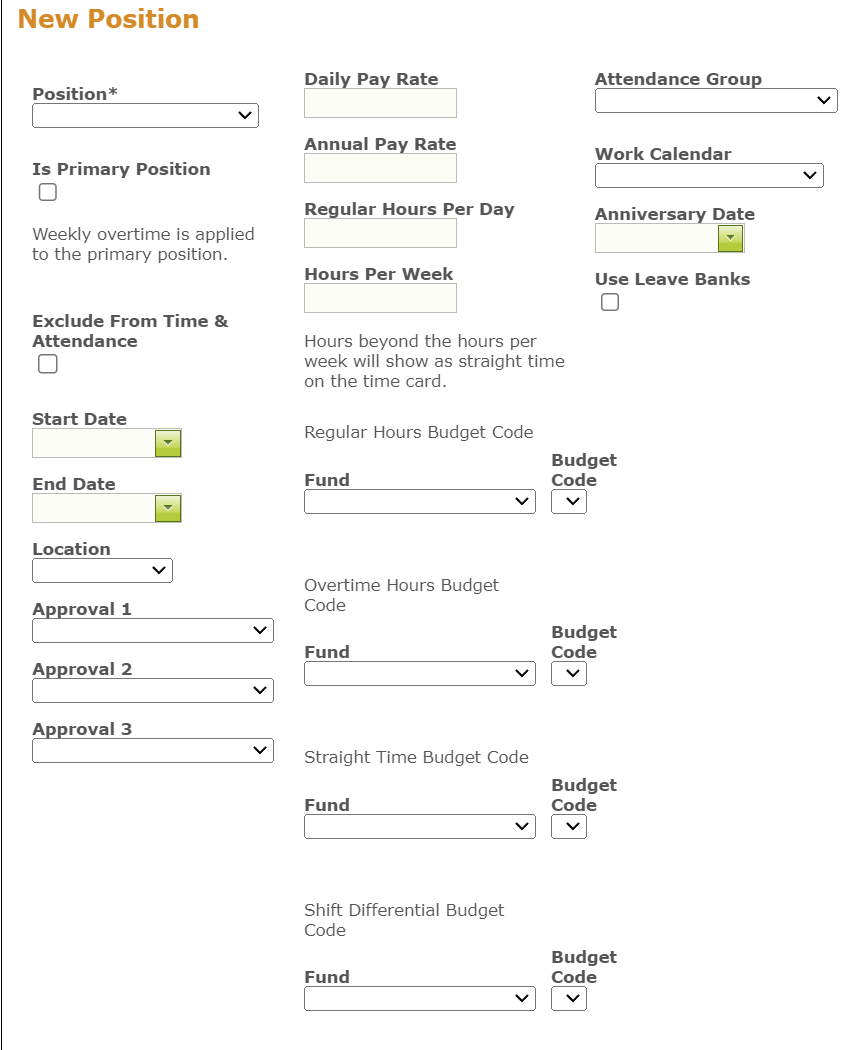 For Attendance only, the following fields are required:
Position
Is Primary Position
Start Date
Attendance Group
Work Calendar
Anniversary Date
7. After Scrolling down, you will see on the left, all of the remaining attendance balances from the ended position. The system will automatically calculate the carryover balance to the new position.
On the right side will be the carryovers being moved into their new position.
Here you have the ability to manually change the new accrual amounts.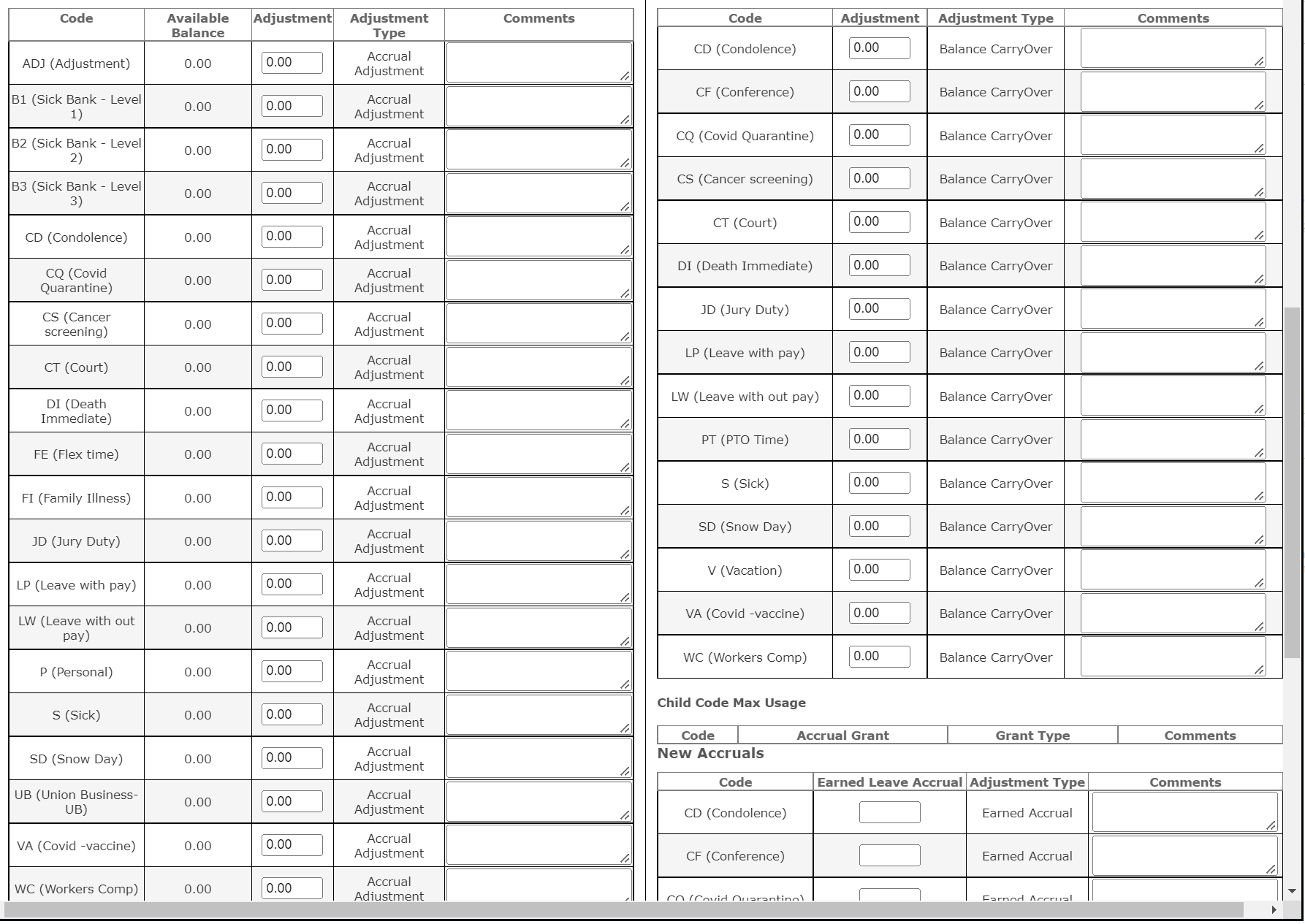 8. Select Save once satisfied.
9. Once updated, go to the newly created staff position, click on the Work Schedules tab to add the work schedule for the staff member: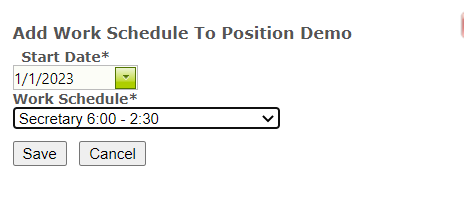 Enter Start Date and select Work Schedule
Save