The following explains how to send notifications to a list of people, or how to send notifications to an individual or group.
Send a Notification to a List of People
Go to a page with a grid--For example, we'll use the Candidate Reviewers grid:

Use filters (indicated with the red arrow) on the columns to reduce the grid to only the people to whom you wish to send a notification.
When the list is ready, click the Send Notifications link at the top of the grid.
The Send Notifications dialog window will open.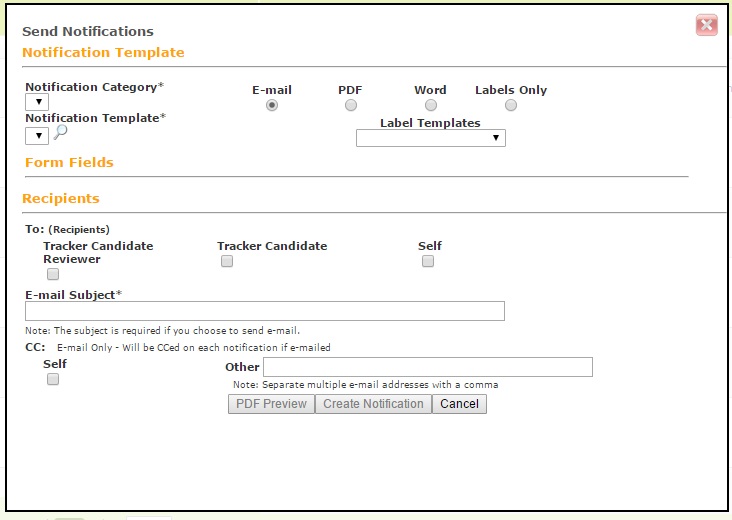 Decide whether you want to send emails to the recipients in the grid, or whether you want to generate a PDF document to print and send or email manually as an attachment on an email outside of SchoolFront.