If you are looking to send out a quick notification email to a recipient, it is recommended that you create generic email notification templates for each area within SchoolFront that you would like to utilize this for.
1. Create Template (Notifications - Templates - New Template). Name template, select Category, add Description. Click Insert to save.

2. Select Custom Fields tab, select New Notification Custom field. Add a Formatted text custom field. Click Save.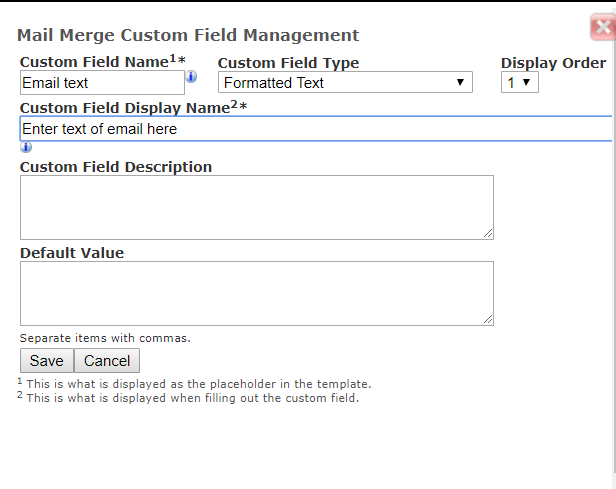 3. On Details tab, select Notification Builder. At this point it can be as simple as just adding the custom field to the Notification. However, it is recommended that the recipient name and sender information be added so that the user does not need to type in when sending email. Click Save when finished.
Example: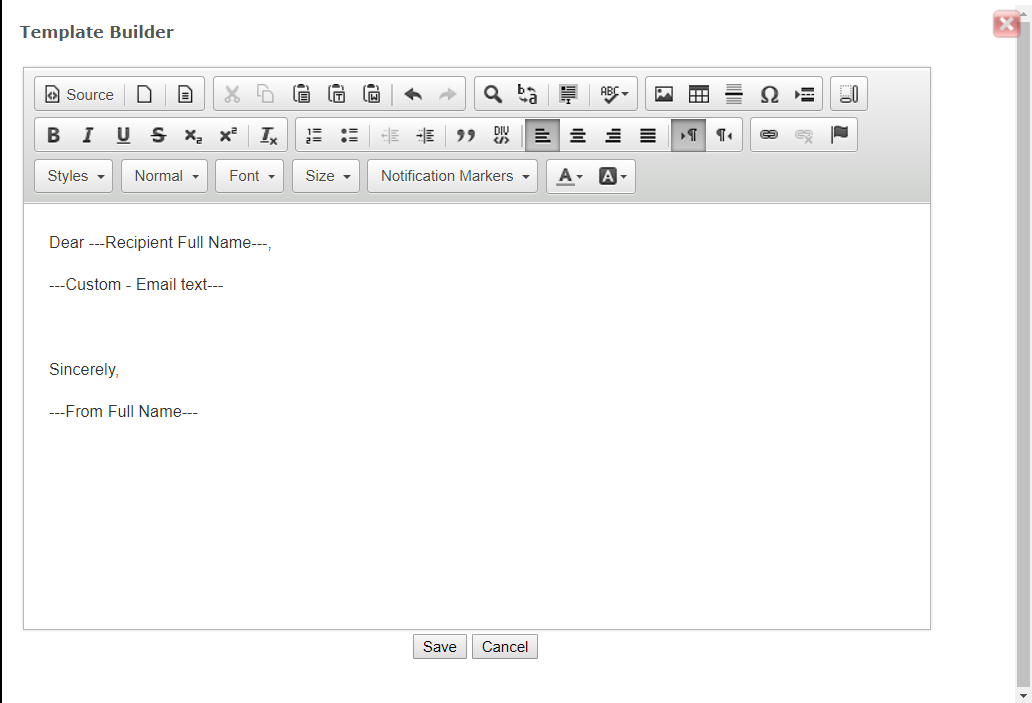 4. To send Notification, go to area within SchoolFront, select recipient(s) and choose Send Notification. Select the Notification template, enter text of email, select recipients, and enter subject. Click Create Notification.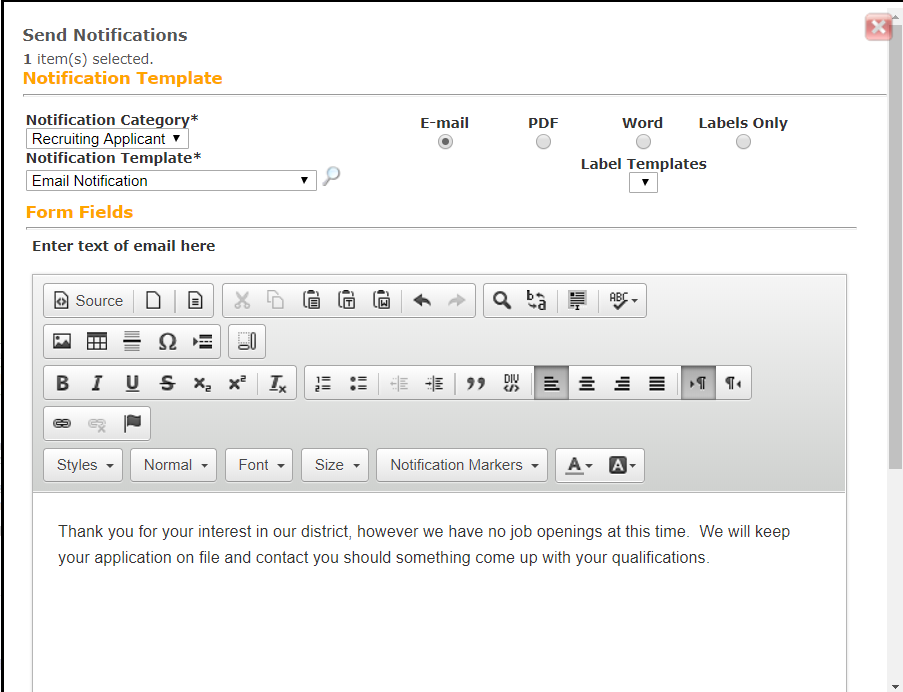 Email: