Zapier Event Trigger
Task that is purely for you to use in a filter on the Zapier side so that you can process a multitude of types of events differently.
Task Type Group:
There are three options of groups of people the tasks can be used for; Applicants, Employees, or Both.
The useful group for this task is: Both
Photo: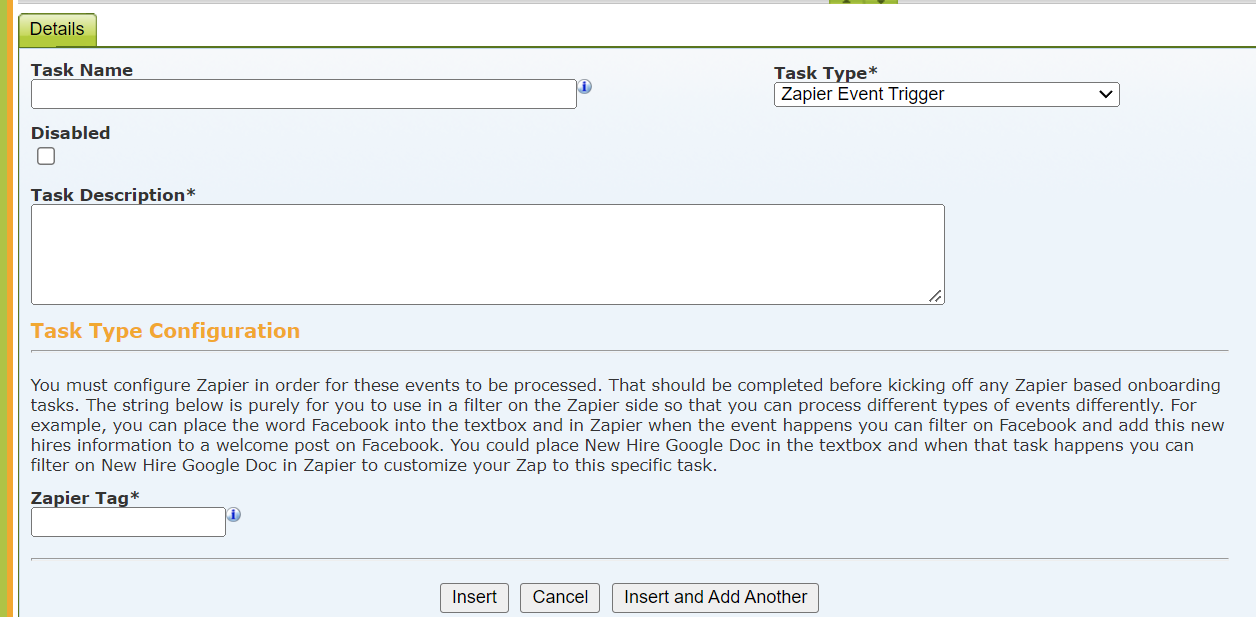 Field Names and Descriptions:
Task Name: Name the task something memorable & appropriate.
Disabled: If disabled, the task will be skipped when part of a current task profile.
Task Description: Describe your intended use of the task.
Zapier Tag: Allows you to filter for event within Zapier.
Example:
You can place the word Facebook into the textbox and in Zapier when the event happens you can filter on Facebook and add this new hires information to a welcome post on Facebook.
You could place New Hire Google Doc in the textbox and when that task happens you can filter on New Hire Google Doc in Zapier to customize your Zap to this specific task.
Setup:
To use this task, your district must utilize Zapier.
Zapier is a middleware used for cross-application communication.
Zapier is NOT associated with SchoolFront.