Professional Development Assignment
Task that automatically enrolls an existing employee or new hire into required professional development courses.
Task Type Group:
There are three options of groups of people the tasks can be used for; Applicants, Employees, or Both.
The useful group for this task is: Both
Photo: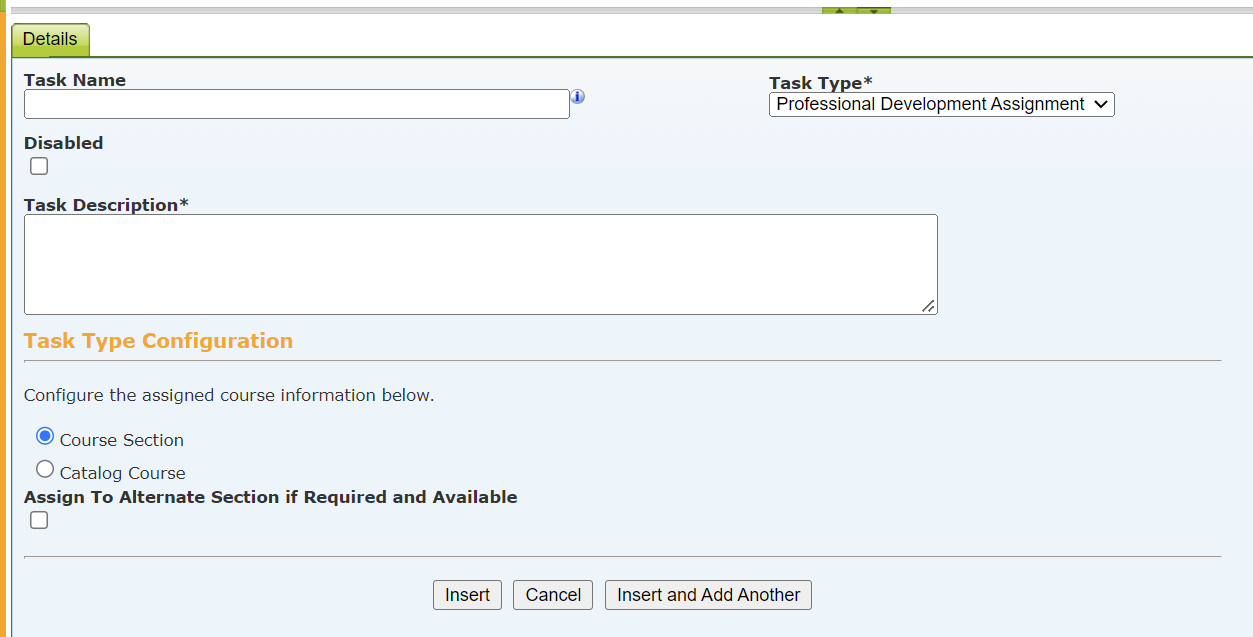 Field Names and Descriptions:
Task Name: Name the task something memorable & appropriate.
Disabled: If disabled, the task will be skipped when part of a current task profile.
Task Description: Describe your intended use of the task.
Course Section: Section of course you would like your employee to complete.
Catalog Course: Course you would like your employee to complete.
Assign to Alternate Section if Required and Available: if you select a section, and it is full, then you are able to pick alternate sections.
Example:
Rather than individually signing up employees for required Professional Development courses, you can automatically assign the PD courses if the employee falls into your applicable task profile.
Setup:
The Professional Development expansion of SchoolFront must be purchased.
Next, you will have to setup Courses and Sections.
Please contact your Solution Architect for assistance setting up Courses and Sections.