SchoolFront Users with Admin and HR Admin roles have the ability to remove an applicant who has rescinded their application after hiring has been initiated.
Navigate to Active Employees and filter on the user.
Select the user using the magnifying glass
On the Details tab, select Deactivate (this will disable the account and make the user inactive)

Navigate to Process Forms- Forms Pending Approval.
Filter on the user.
Select Change Status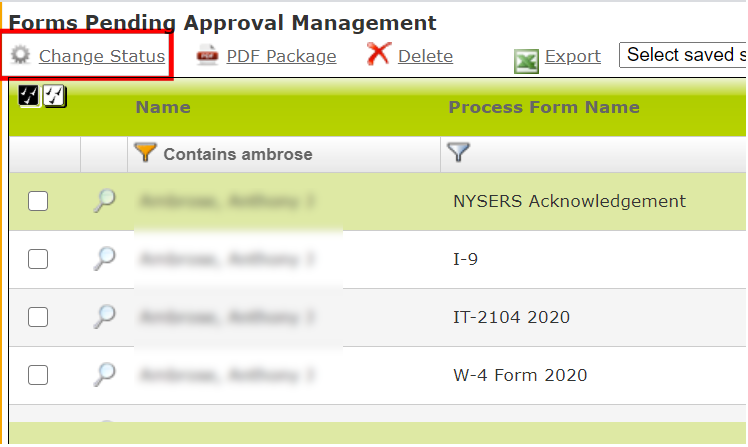 Select Cancelled from the drop-down menu options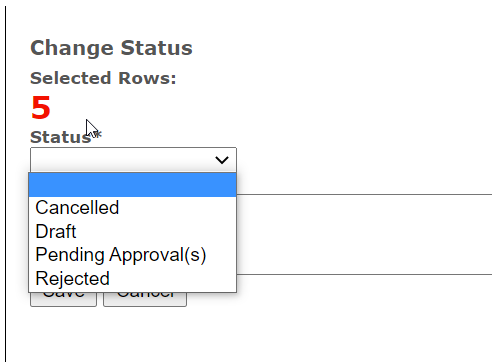 Navigate to Profile Tasks
Select Incomplete, Active, Pending and Unassigned (these will need to be selected individually).
Filter on the user.
Select Mass Edit and Cancel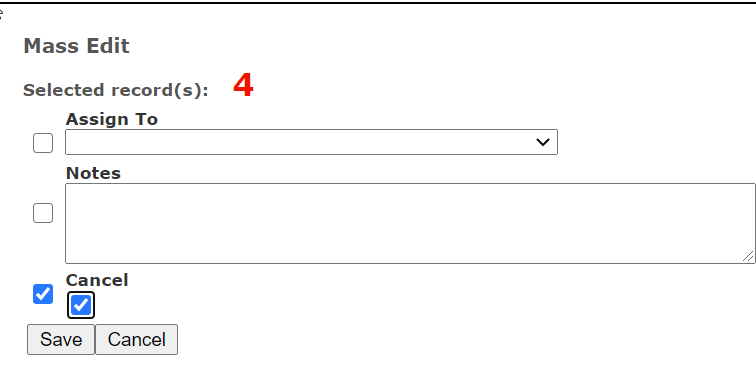 Navigate to Recruiting- Applicants
Select the Applicant and edit status.