View the Stored Notices for a Single Employee
SchoolFront users with Administrator and Human Resources Roles have access to the Human Resources menu options.
Once a custom notice is sent, it can be accessed in the recipient's digital personnel folder.
Navigate to the Human Resources- Active Employees section in the left-hand navigation menu.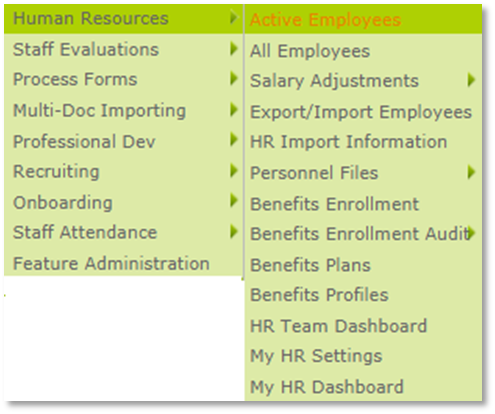 Find the Employee whose notice you wish to see. To find the employee, you can use sorting and filtering.
Select the employee to open his/her digital personnel folder below the grid.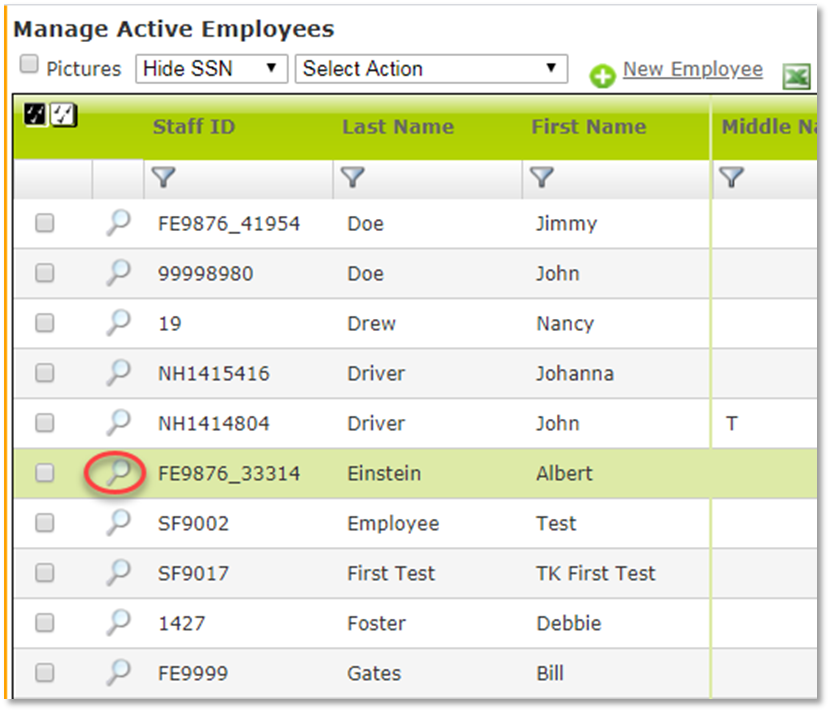 Select Tabbed Personnel Files.

Select the folder, Salary Notice

Locate the notice you wish to view.
Select the View File Icon. The PDF will download to the default location for downloaded files on your computer.