Navigate to the Tracker you are assigned to.

Select Tracker by clicking the magnifying glass

Select Candidates to create document groups for (use filters or checkboxes or combination of both)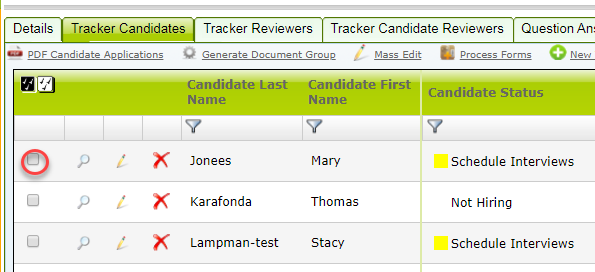 Select Generate Document Group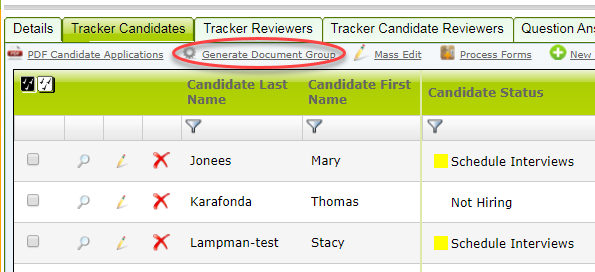 Select Document Group using the Drop-Down and select Save.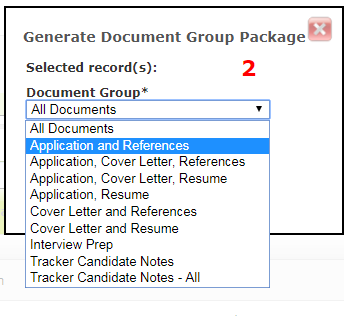 The Document Group will download as a PDF that gets downloaded to your defined Downloads folder.
-When question sets are generated as part of a document group, the job name will be listed to give the answers some context.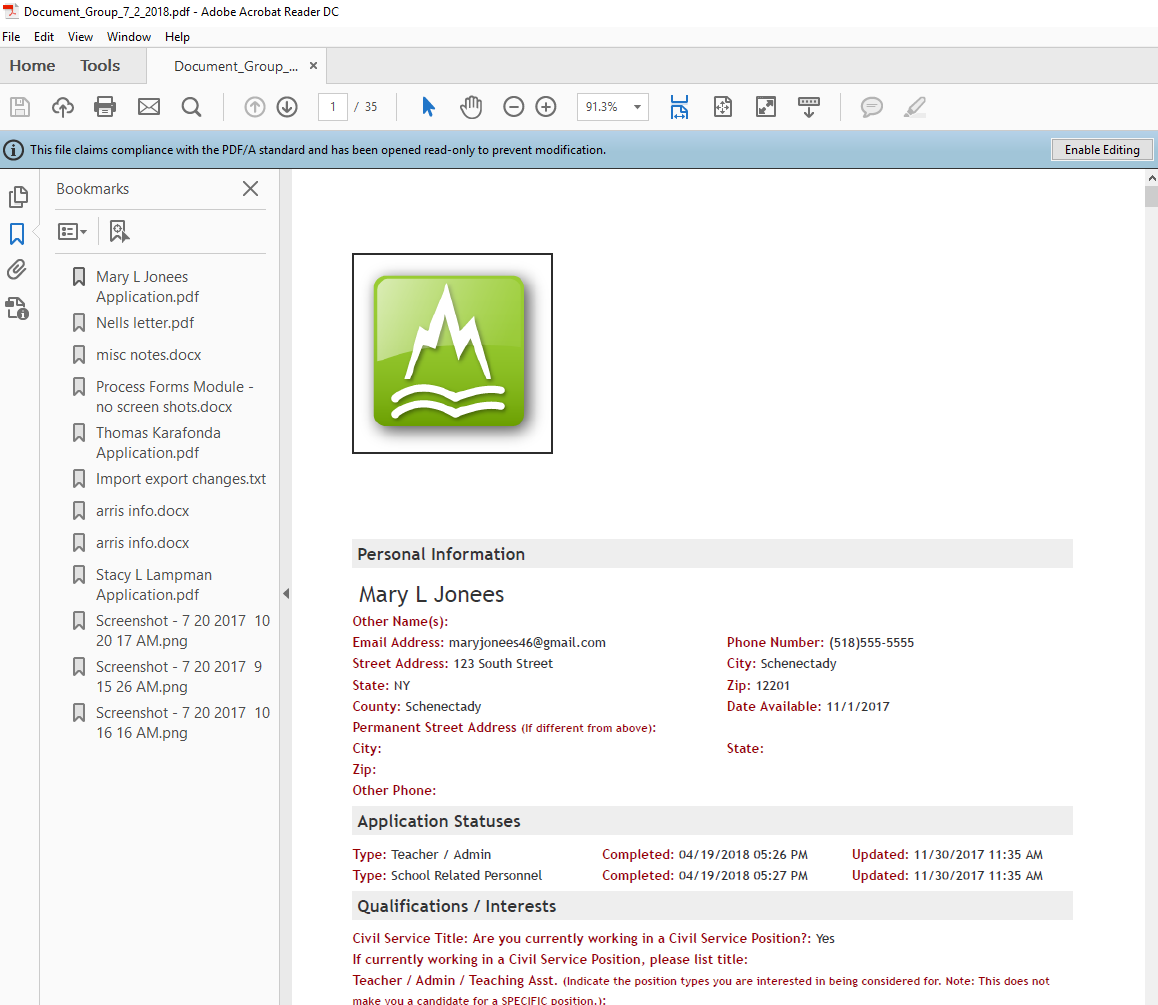 ​