View Only Tracker Permissions
When you have been assigned to the Tracker you are given Permissions specific to that Tracker:
View Only gives you the ability to see items on the tracker, candidates and reviewers but you cannot change any information or provide notes.
SchoolFront allows for external staff members from outside the District/BOCES to be added as a View Only Tracker.
Navigate to the Trackers you have been assigned to
On the Employee Dashboard - under Items Requiring your Attention - Candidate Trackers - click Process link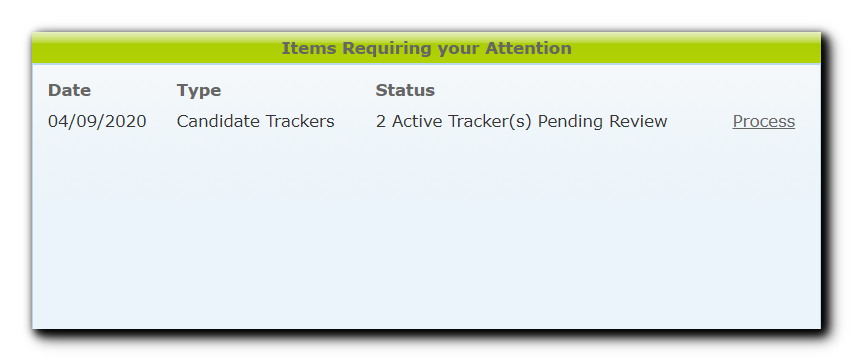 OR From the left menu - Recruiting - My Open Trackers

Select Tracker by clicking the magnifying glass

The Tracker selected will show at the bottom of the window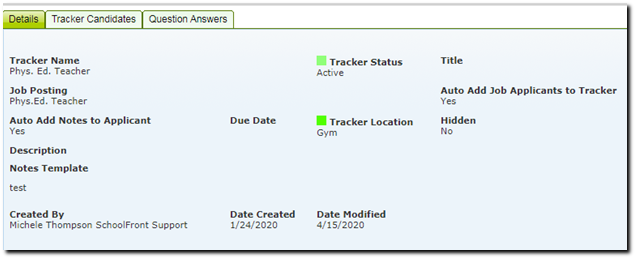 4. Select the Tracker Candidates tab to view all candidates associated with this Tracker

Utilize the grid to view Candidate details

Scroll to see all columns
Export to Excel to view outside of SchoolFront in a spreadsheet

Utilize Filtering to view only certain candidates based upon search criteria
5. Within View Only Tracker Permissions you will have the following options.
PDF Package of Applicants
Utilize the checkboxes next to the candidates to select whom you wish to create a PDF of their application.
Select PDF Candidate Applications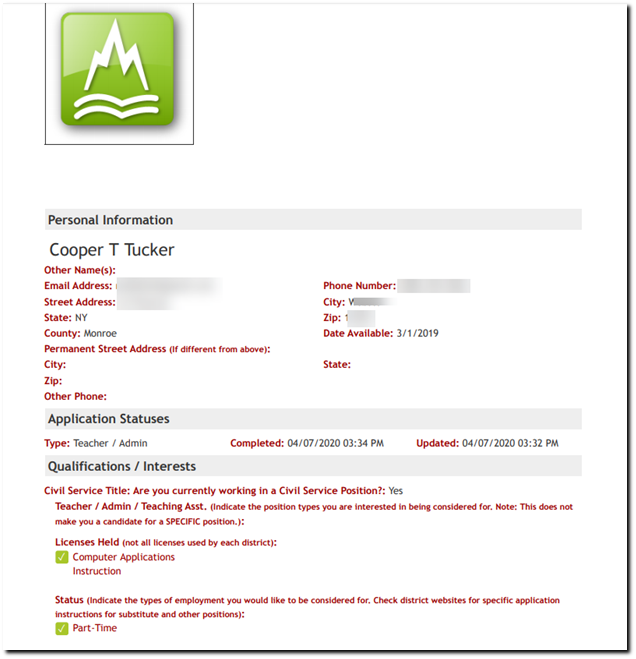 Generate Document Group to create PDF document of selected candidates and related candidate documents (this list is defined by the District/BOCES HR office)
Utilize the check boxes next to the candidates to select who to generate the PDF form
Select Generate Document Group link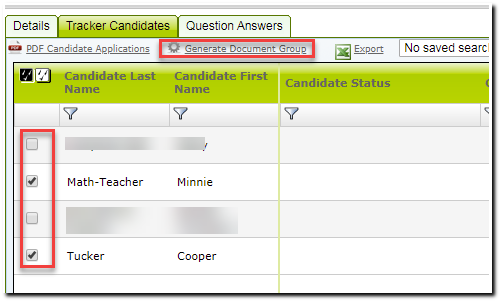 Select the specific document group and click Save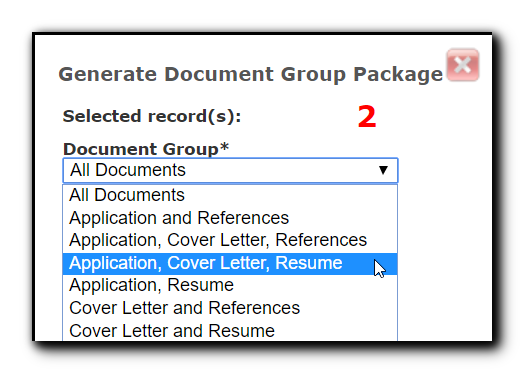 ​​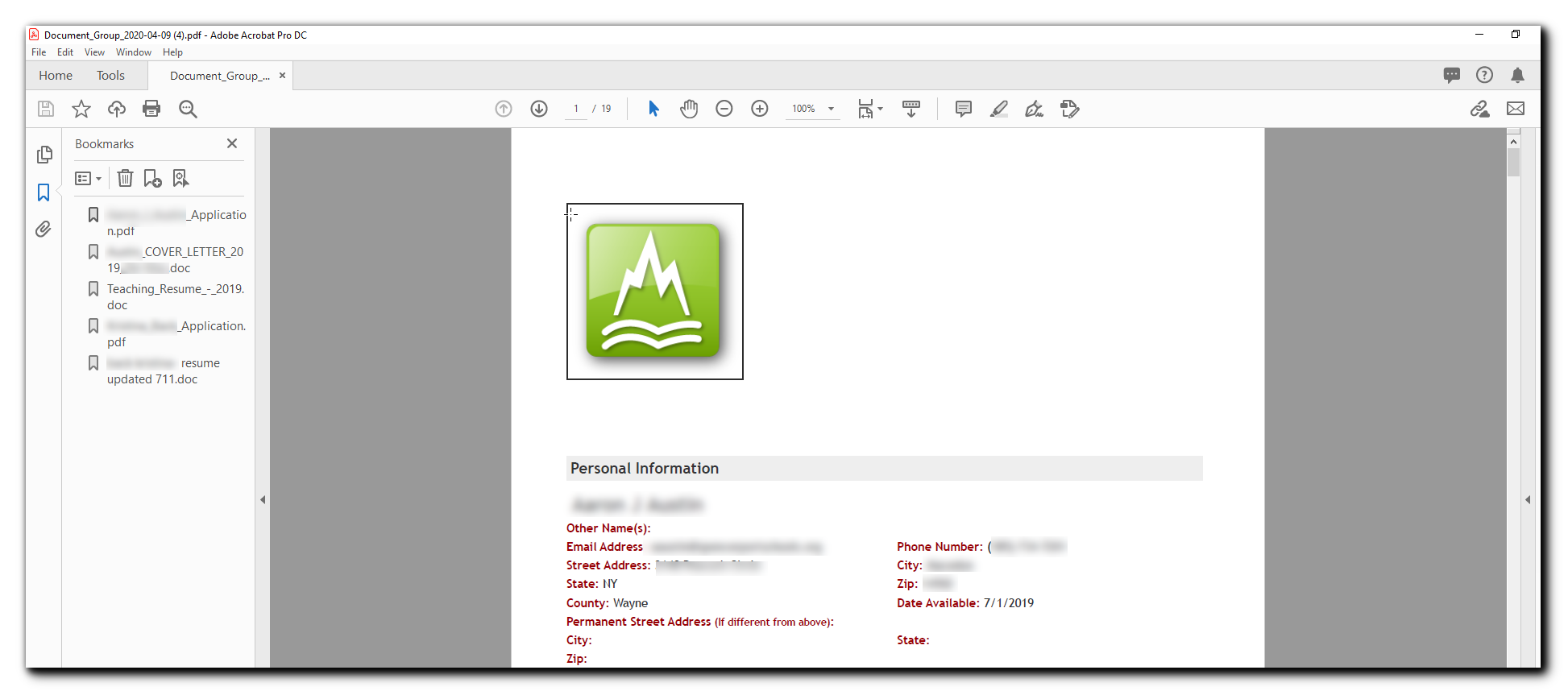 Export
Utilize the checkboxes next to the candidates to select candidates you wish to export to excel
Select Export

View Questions and Answers

Select Question Answers
You can export the information into an excel file by select Export
Utilize the bottom scroll bar to view all Question Answers from each Candidate