To search for the best candidates, you will click on "New Tracker Candidate" as mentioned in the article, Adding Candidates to Trackers. Once clicked, the following window will open: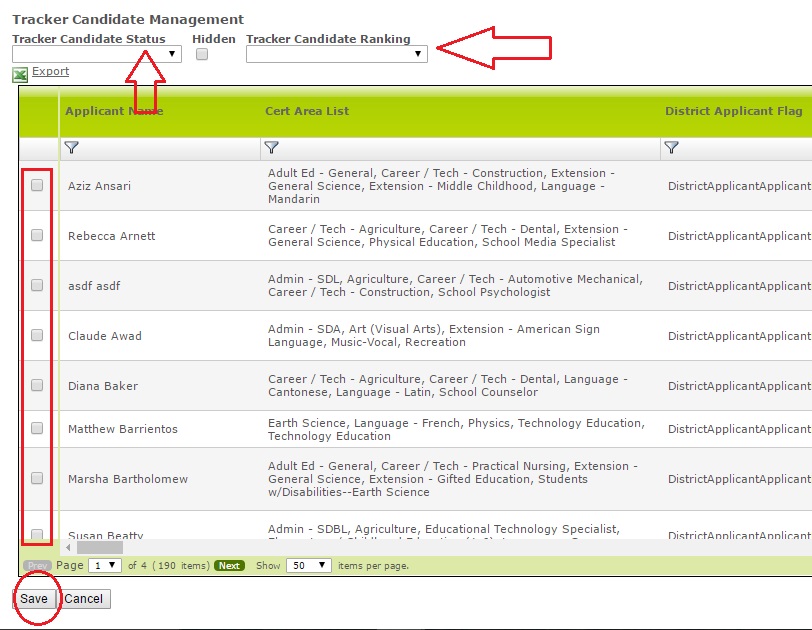 *Use all of the available filter options to get the right candidates*
Tracker Candidate Status - Select their starting status. You may want to fast track certain applicants based on their experience.
Tracker Candidate Ranking - Select their starting ranking. You may want to preliminarily rank based on their credentials or experience.
Make sure you check the boxes next to the applicants you want
Click Save to add your selected applicants as tracker candidates