All data related to all open Job Postings appears in the "Open Job Postings" grid (list). This grid (list) gets very large and the page can become very slow as the number of your Open Job Postings grows.
Closing Job Postings as they are no longer needed (i.e. because someone is hired for the job or because you no longer need to hire someone) helps keep the items in the grid relevant and improves system performance (e.g. page load time and grid refresh time).
Applicable System Roles:
Administrator
Human Resources
Recruiting Administrator
Recruiting Coordinator
Important to Note: If you click on Close Job on the top of the grid, you will close ALL the jobs listed below. Please be sure to filter/sort to the Job you wish to close and click the magnifying glass next to it if you are closing 1 job at a time. However, if only 1 job is listed in your grid, you may click the "Close Job" Icon at the top of the grid: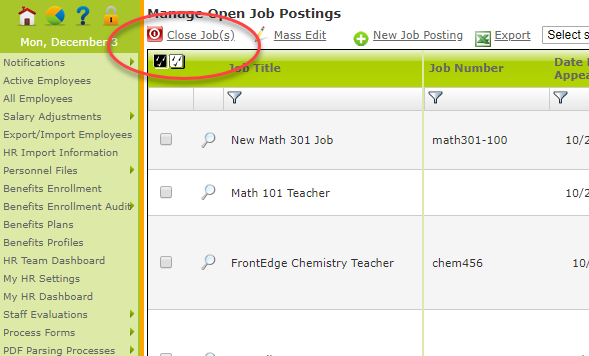 Once you have selected the job you wish to close, navigate to the Details tab of the Job and click, "Close Job(s)":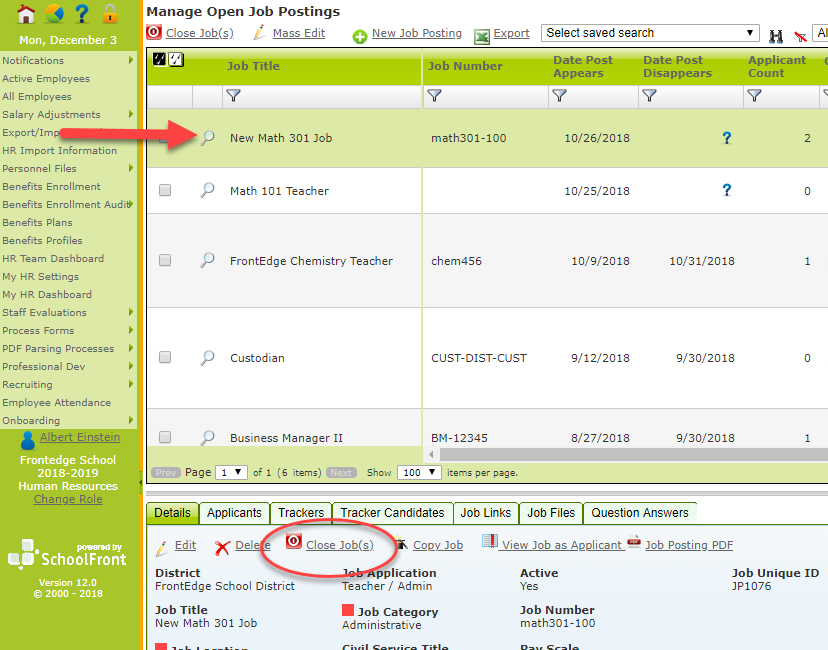 The following window will appear. Check the box to Notify applicants. The applicants would be associated to the Job Posting via the Tracker associated to the Job Posting, or directly through the Job Posting depending on your district configuration. Tracker Status is also defined at the district level, so your options may not be the same as our example below, however you want to change the Tracker Status to Closed or No Longer Used (or something with similar verbiage depending on your district configuration). If you change the Status to Closed, you will then need to modify the Notifications going to the Applicants (a Notification Template and Category should be created specifically for Closed Jobs, please refer to our Knowledge Base Section on Notifications for more information).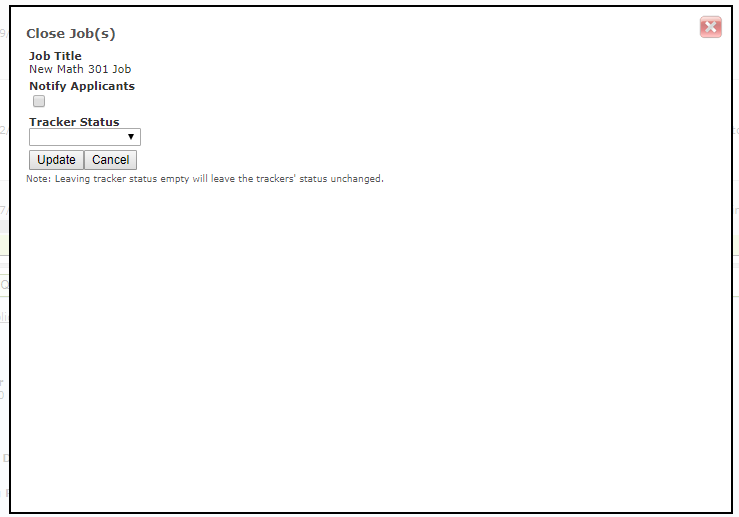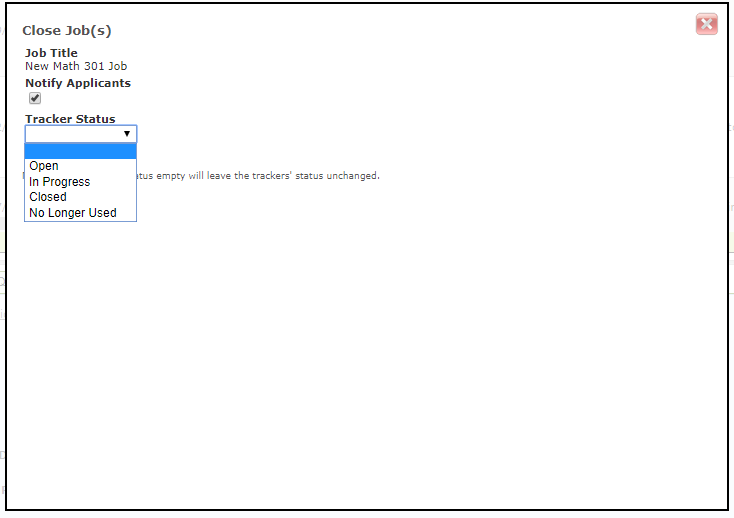 If you wish to just change the Tracker Status to No Longer Used, it will mark the Job as Inactive/Closed and no communication will be sent.