You can View/Add/Edit/Export or Delete Applicant and Candidate Files through through the Candidate Reviewer Grid, the Tracker Candidate Grid and the Candidate Dashboard. The examples below will illustrate where they are accessed.
Candidate Reviewer Grid
To access and modify candidate files through this grid, select the candidate by clicking on the magnifying glass.

Once you select the magnifying glass of the candidate, the candidate files tab will appear below. From here you can create PDF packages, add a new district file and add a new tracker candidate file. You can also export these files.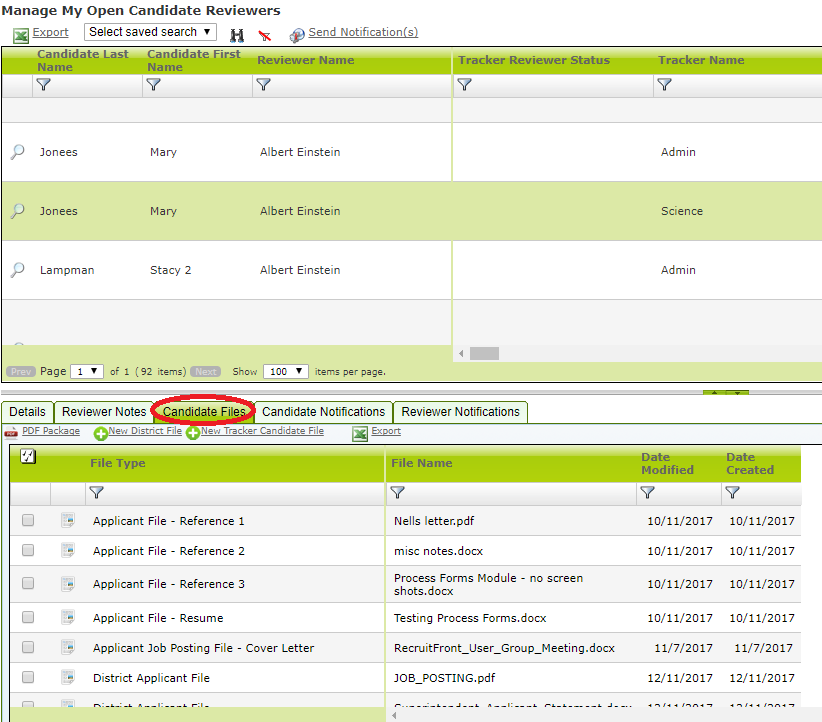 To create a PDF package of the files, simply click the boxes as indicated by the arrow next to each file and then click the PDF Package link. You can also download the files.
The steps for Adding New District File and New Candidate Tracker File are the same. For our examples, we will outline adding a New District File.
After clicking New District File, the following window will appear.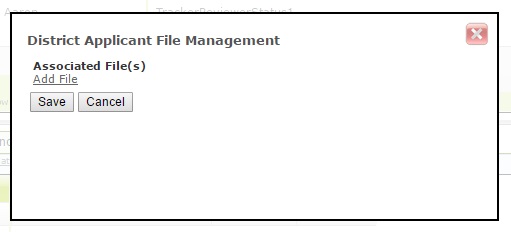 Click "Add File" and the next window will appear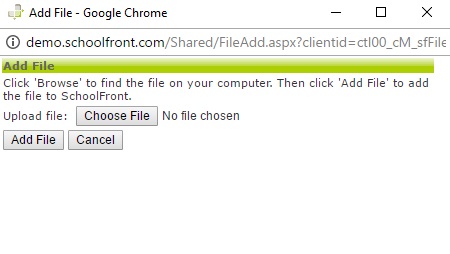 Once you have chosen the file and clicked Add File, the following window will appear.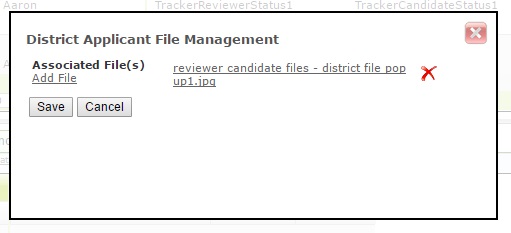 Once you have determined the files to be associated, hit Save. You can cancel or delete the files if you choose not to add at this time as well.
Tracker Candidate Grid
Here you are accessing tracker candidates. By selecting a candidate you will be able to view/add and modify their applicant files. The rest of the steps for New District File and New Tracker Candidate file, are the same as the above processes.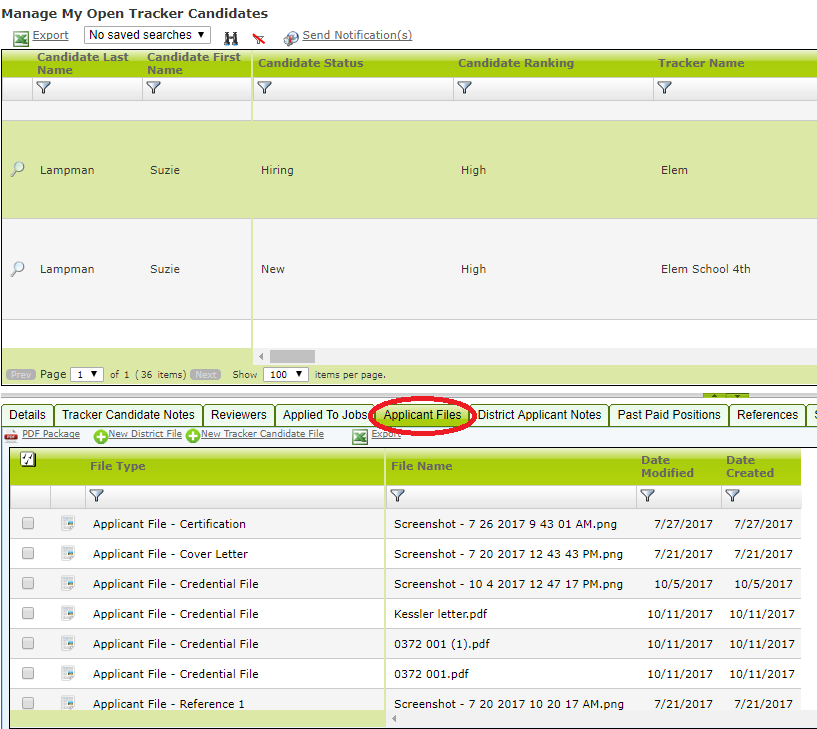 Candidate Dashboard
This feature can be accessed through the tracker grids. Once you select a tracker (circled in red below), open the Tracker Candidates tab (circled in blue below). Click on the blue icon (circled in green below), and it will bring you to the candidate dashboard.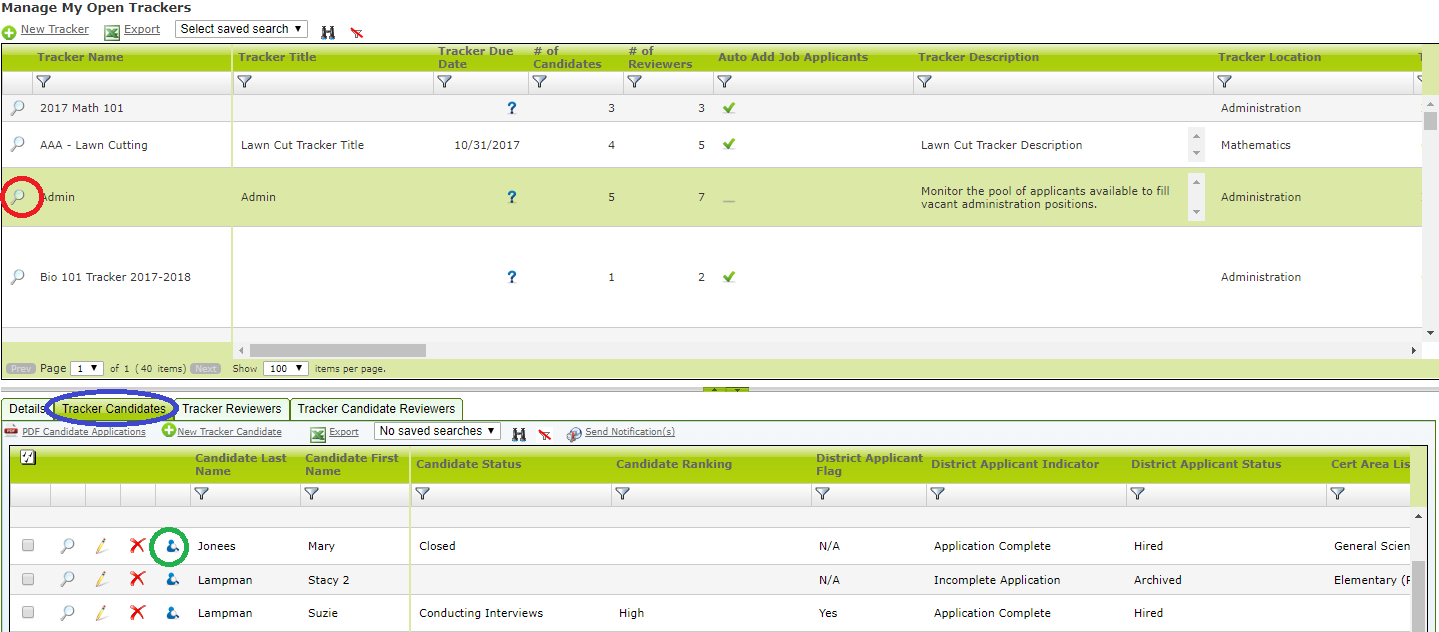 The Candidate Dashboard allows you to add a Candidate File (circled in red below) or add and applicant file (circled in blue below). Adding a New District and New Tracker Candidate File are the same steps as the processes above.