If you wish you can add reviewers to Trackers within the Recruiting platform of SchoolFront.
1. To add reviewers to a tracker, you will navigate to the Tracker Grid using the left-hand navigation menu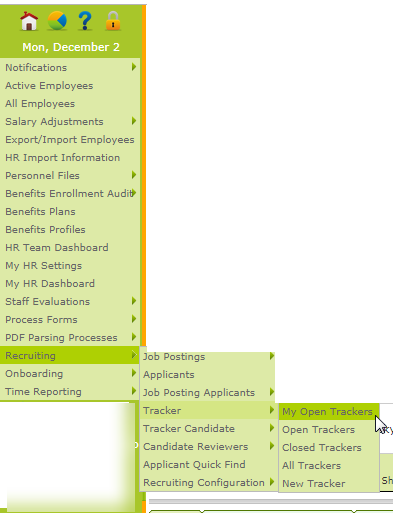 2. Select the appropriate Tracker in which you wish to add the reviewer to.

NOTE:The selection will be highlighted green as shown by the arrow in the example above.
3. To add a Reviewer, click on "New Tracker Reviewer" as indicated within the red circle.

4. Once you have selected "New Tracker Reviewer", the window below will pop up.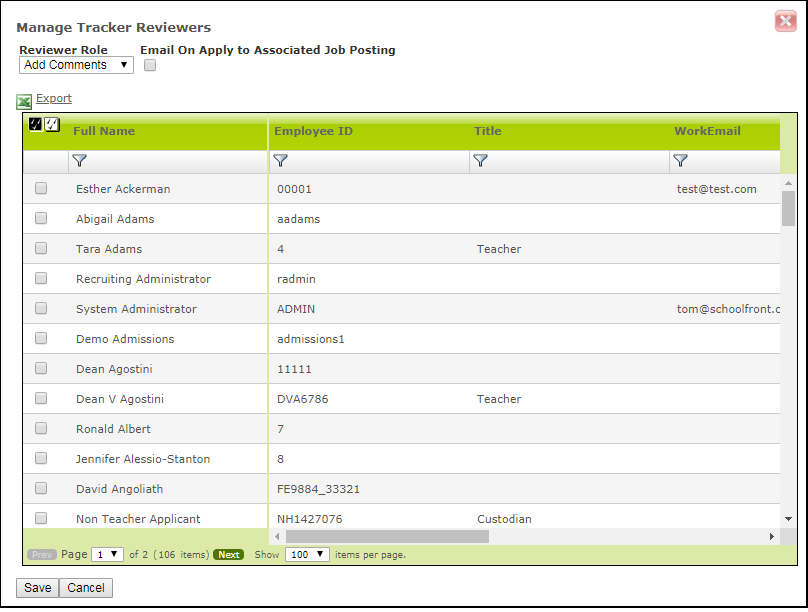 5. Choose the Reviewer Role you wish to assign from the drop-down menu and select the appropriate Reviewers and hit save.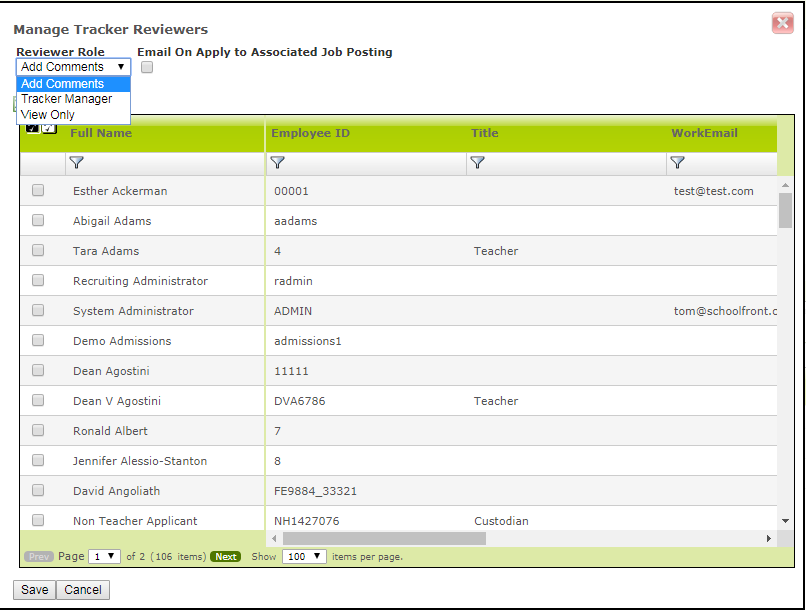 Reviewer Role options:
View Only – Reviewer can only view Tracker information.
Add Comment – Reviewer can add comments and files to candidate(s) they are assigned to, as well as update candidate reviewer status.
Tracker Manager – This will allow the reviewer all rights within the Tracker, including add/edit/delete of candidates and reviewers, add candidate reviewer comments and files, update candidate reviewer status, and update candidate status and ranking. They can add a comment as well as rank and assign a status to the candidate.