If you receive an email that a form has been rejected, log into SchoolFront and go to Process Forms - Forms Pending My Approval. The form will appear there with a status of Rejected.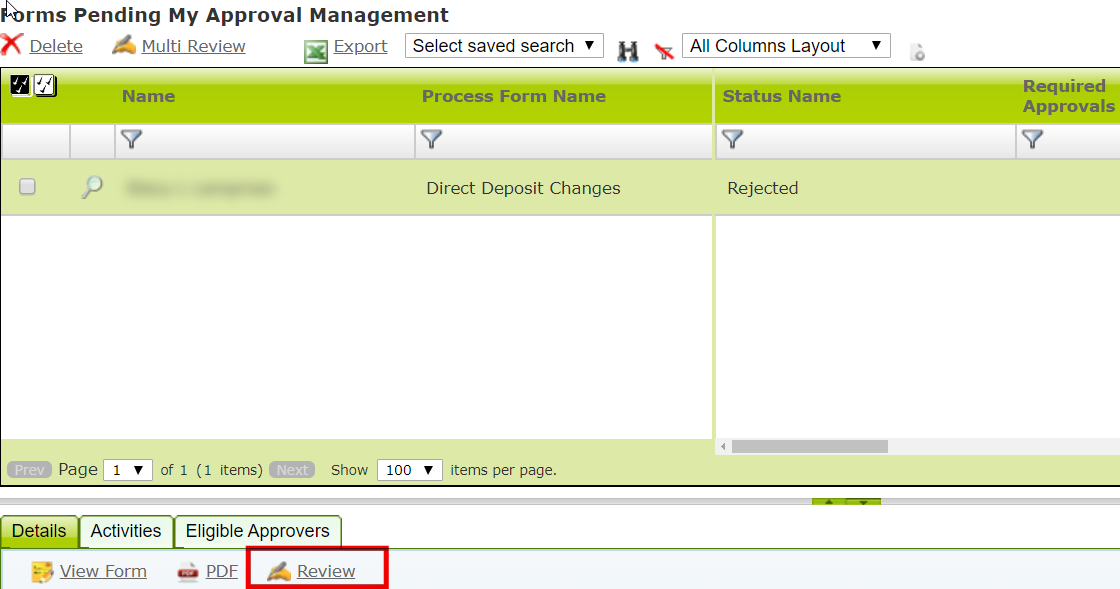 Select the form using the magnifying glass and select Review.
On the right hand side of the form, scroll down to view the Activity Log section. The first comment listed should be a comment specific to the form rejection.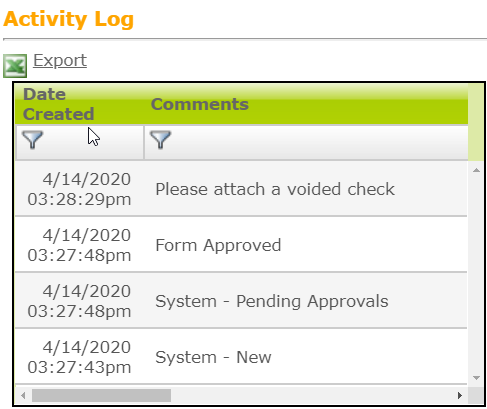 Fix the form as required, select Save Changes, then approve, sign and submit.