If you have been granted additional rights within the SchoolFront system you may be able to initial forms for select Employee's.
Go to the Active Employee's Tab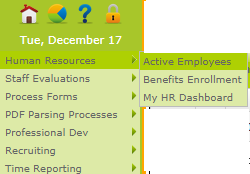 You will be able to see the list of Employee's you have been granted access to in order to Initiate Process Forms.

Use the Check Box to select Employee's that you wish to Initiate a Process Form for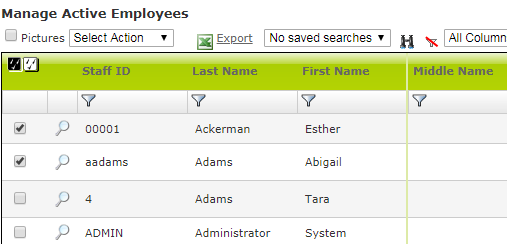 Use the drop-down Select Action to choose Process Form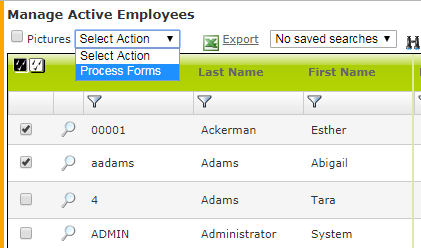 Select the Form Category you wish the Process Form to come from using the Drop- Down menu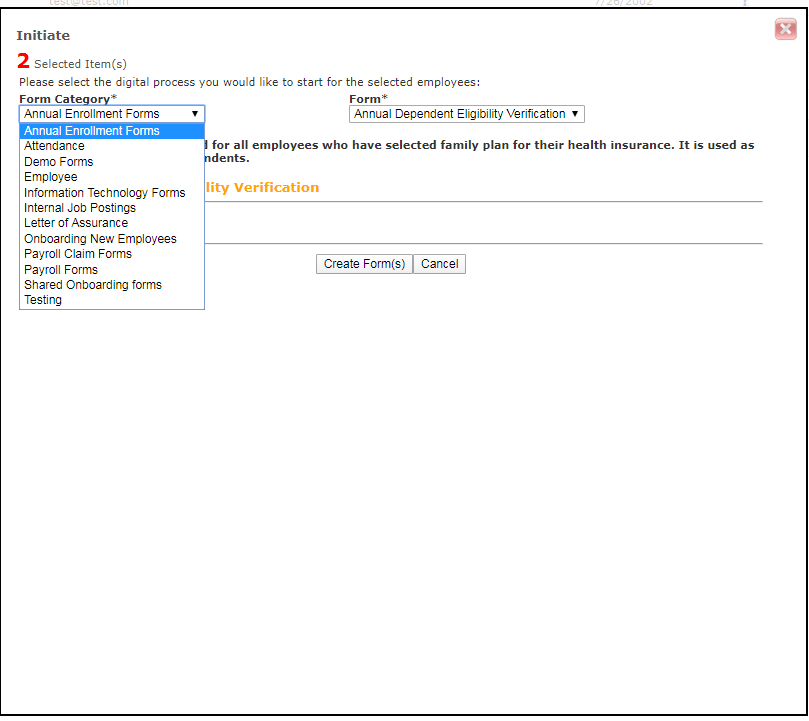 Select the Form you wish to send from the drop-down menu
Note: This drop-down will change depending on the type of Form Category you choose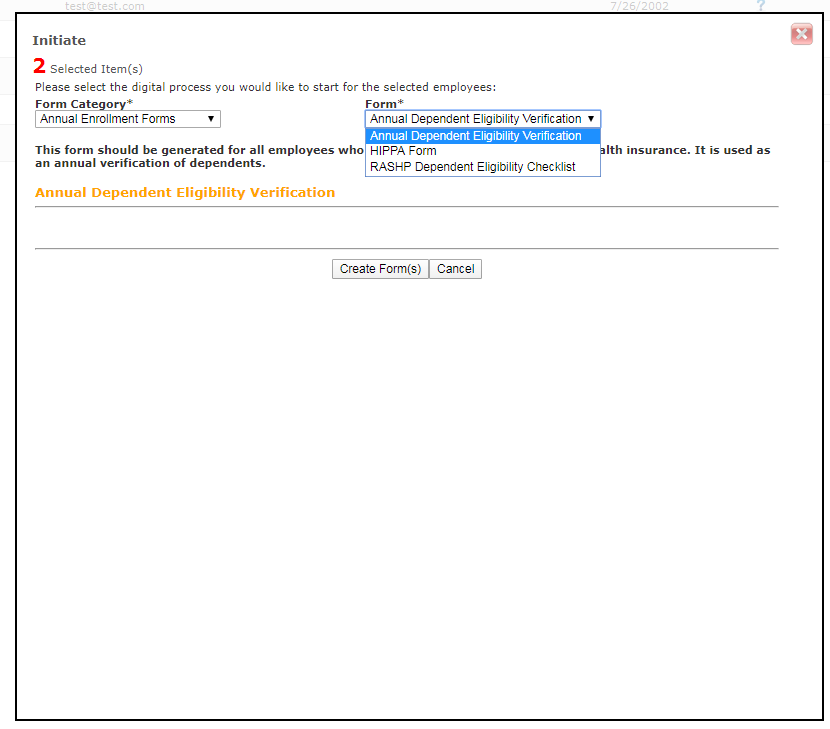 Select Create Form(s) and the form will be initiated.